Cadillac Eldorado Biarritz 1959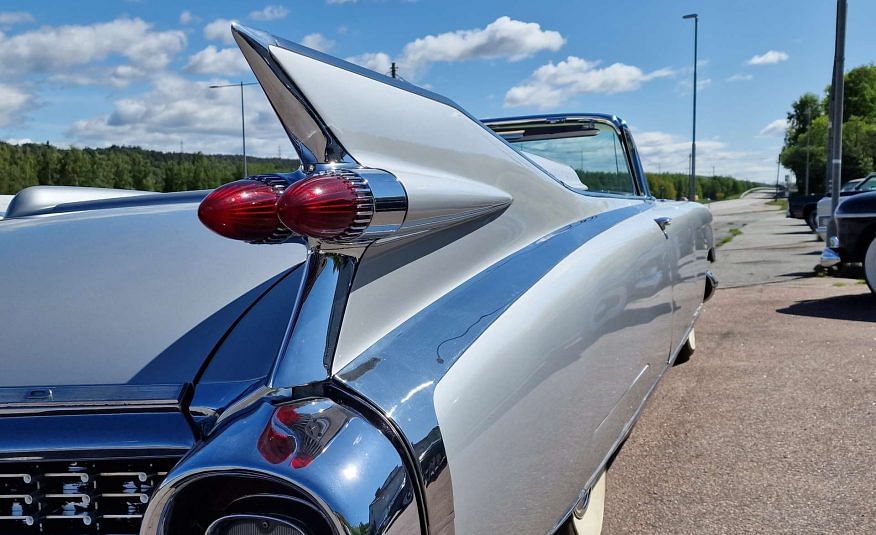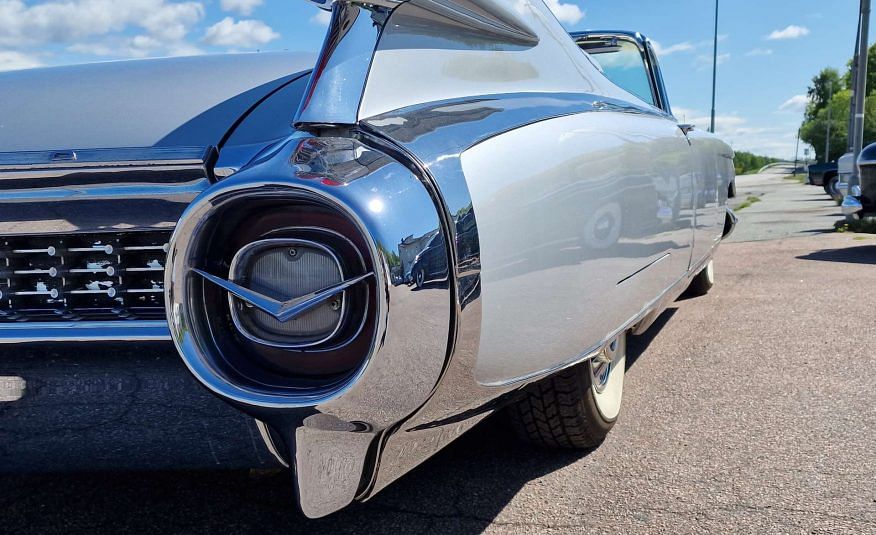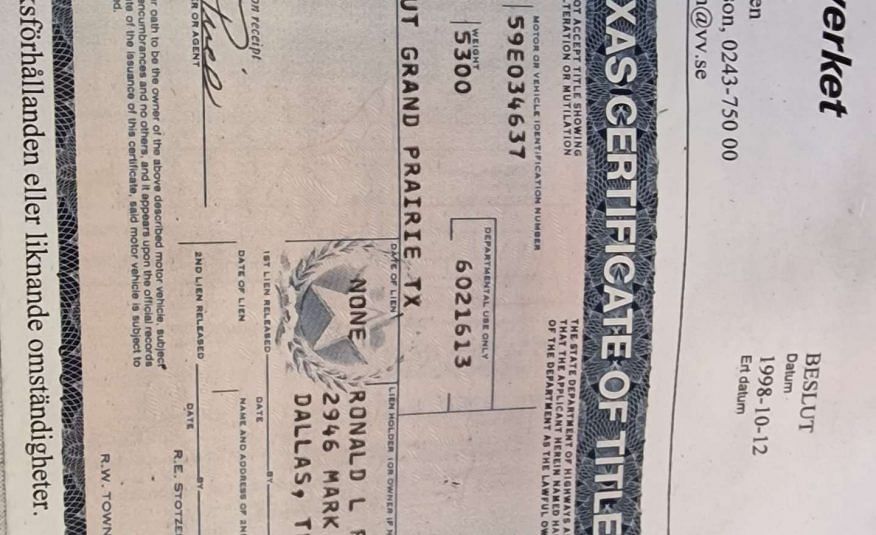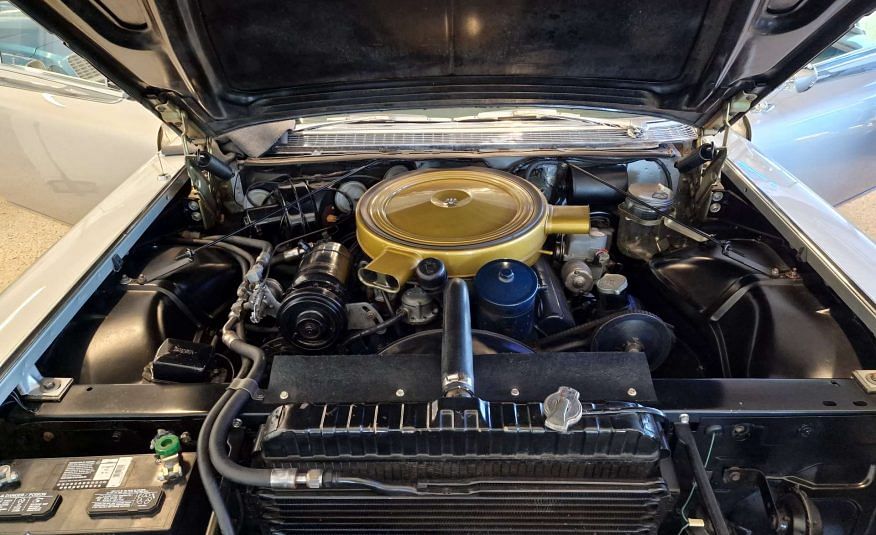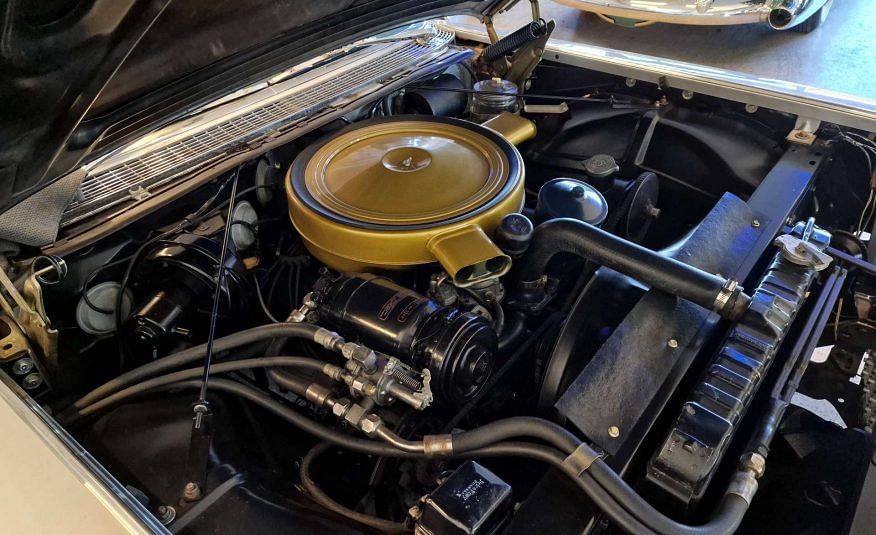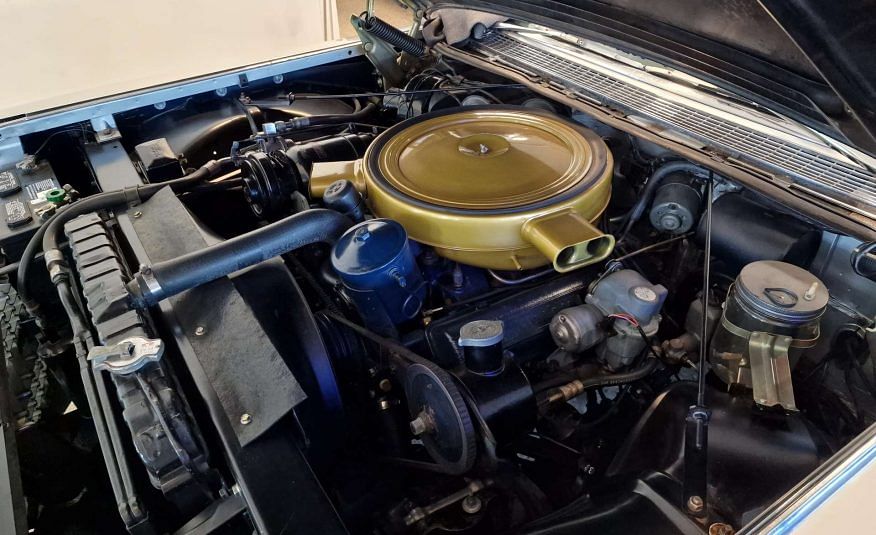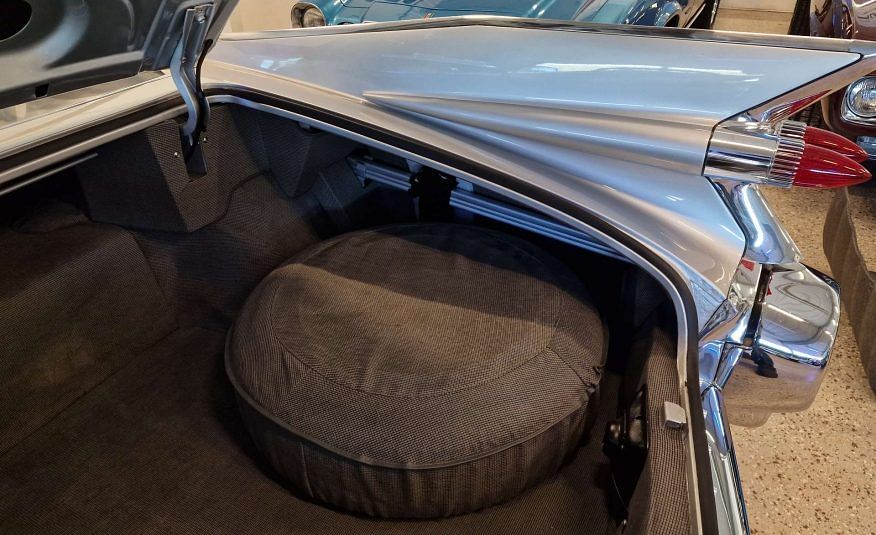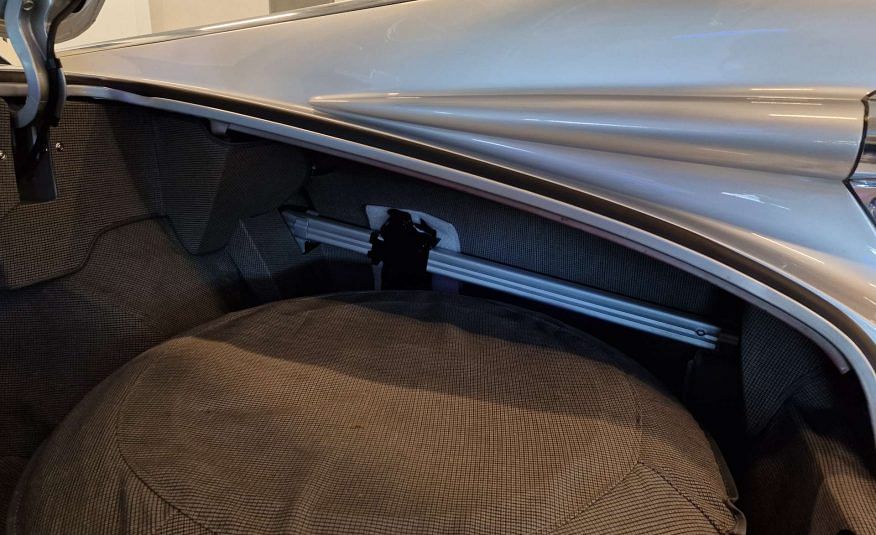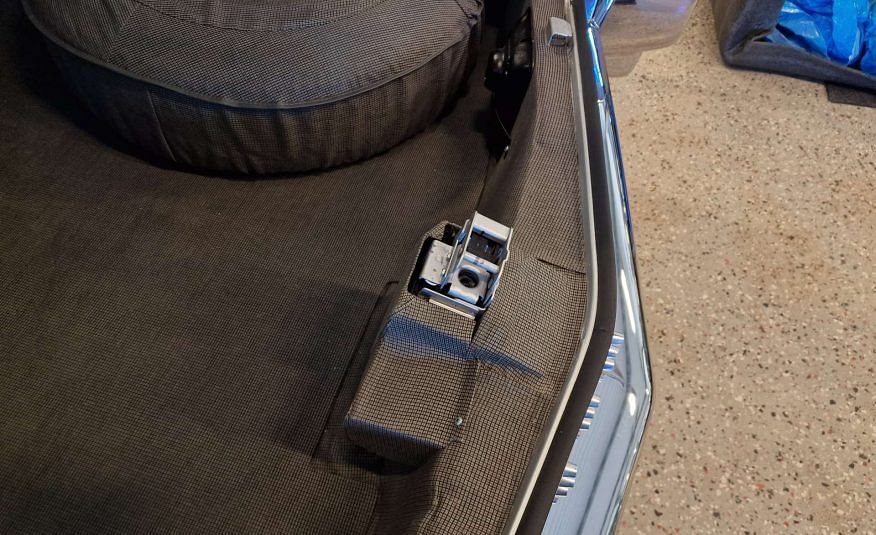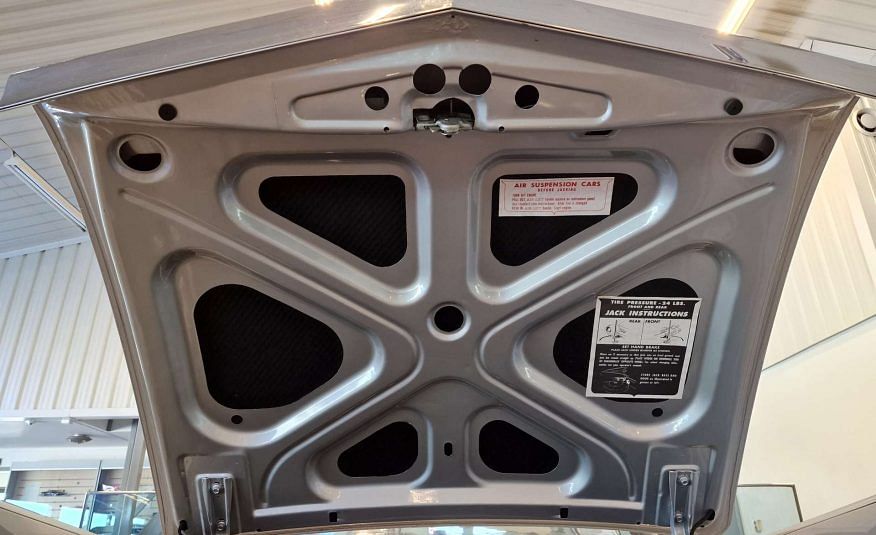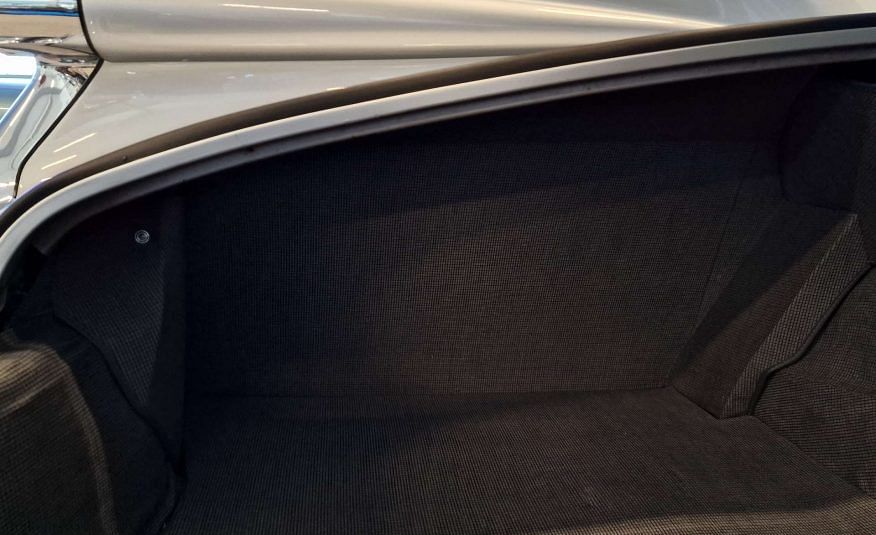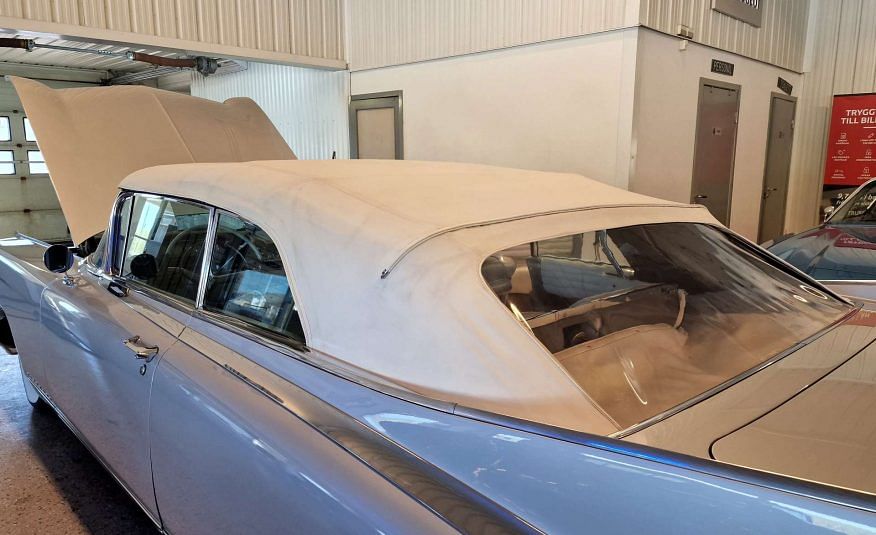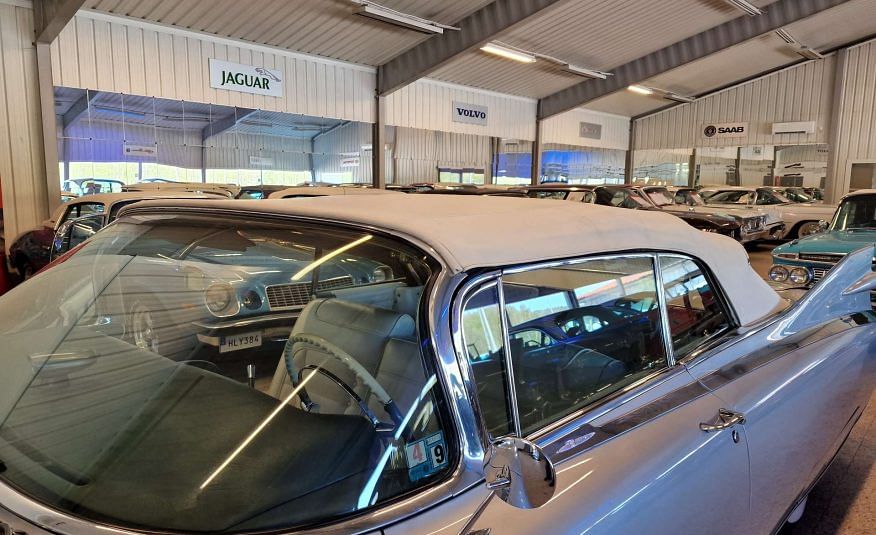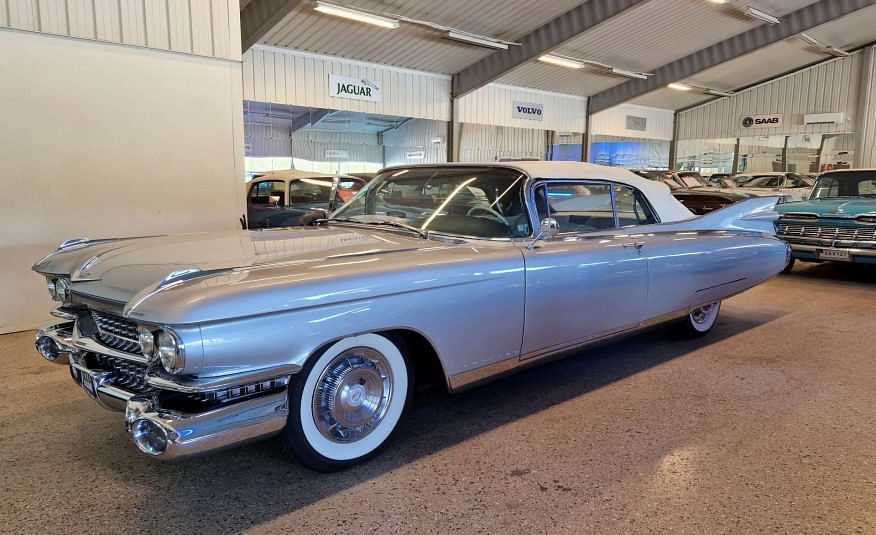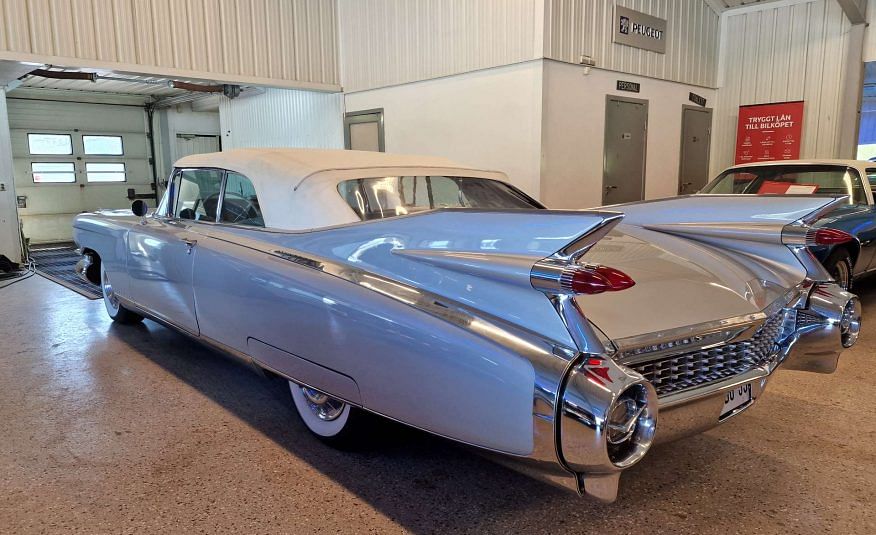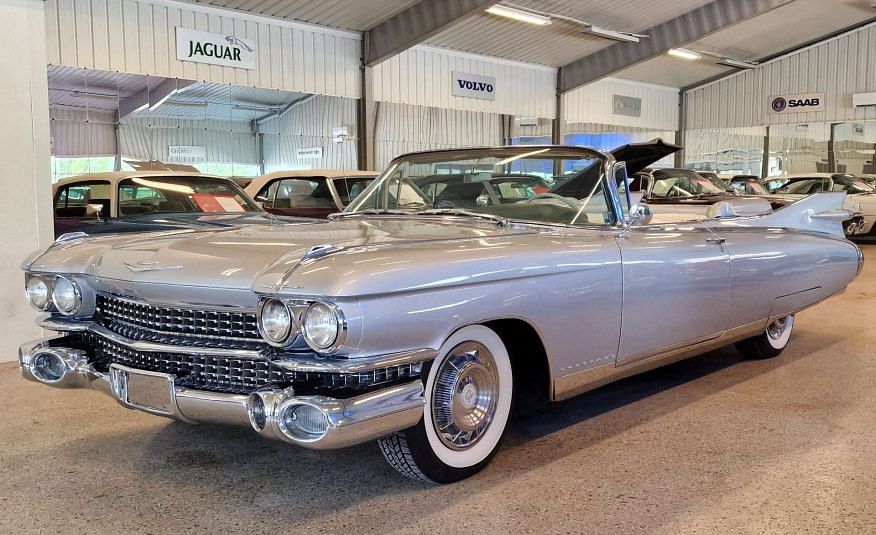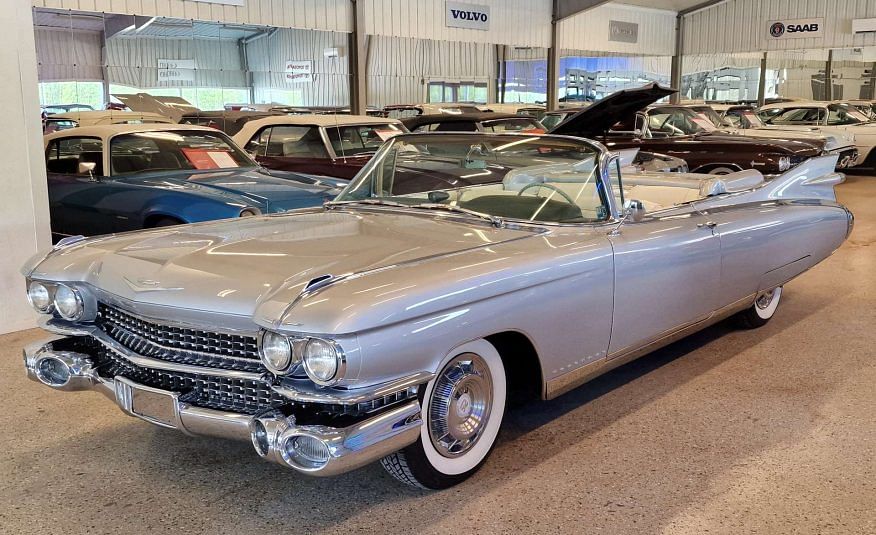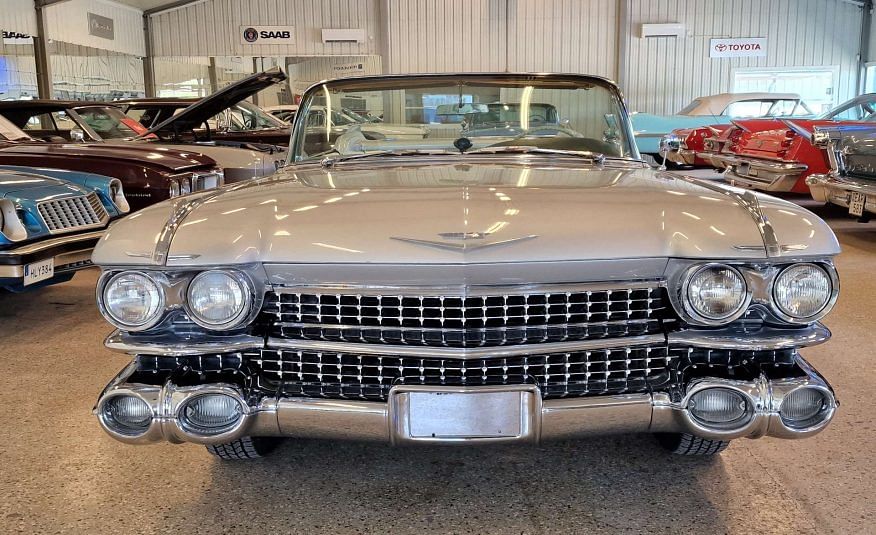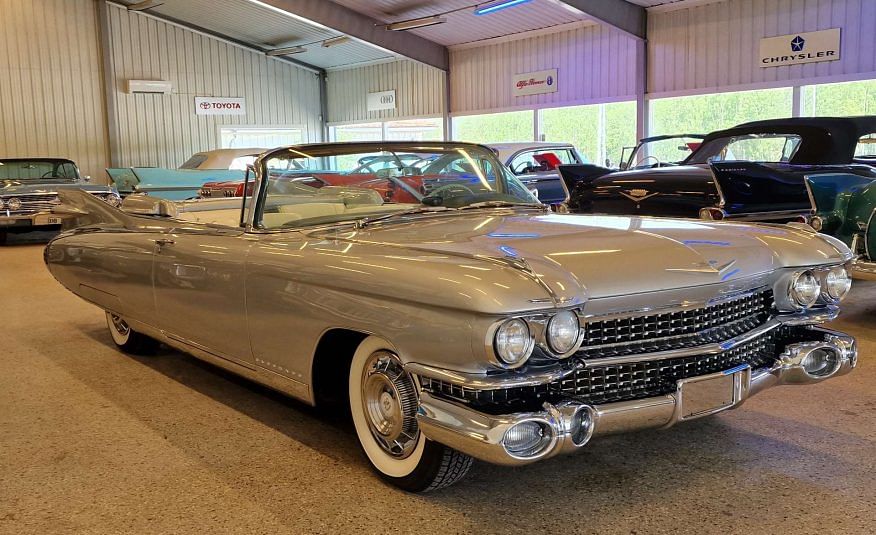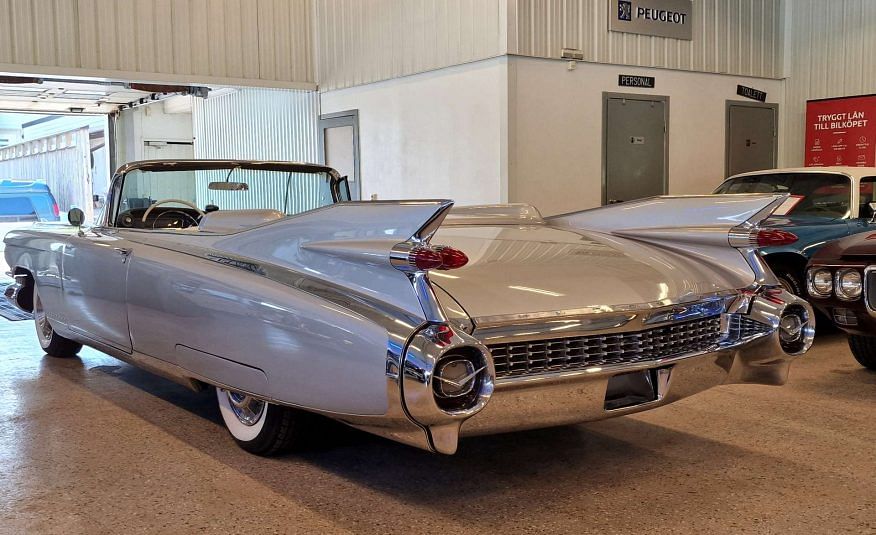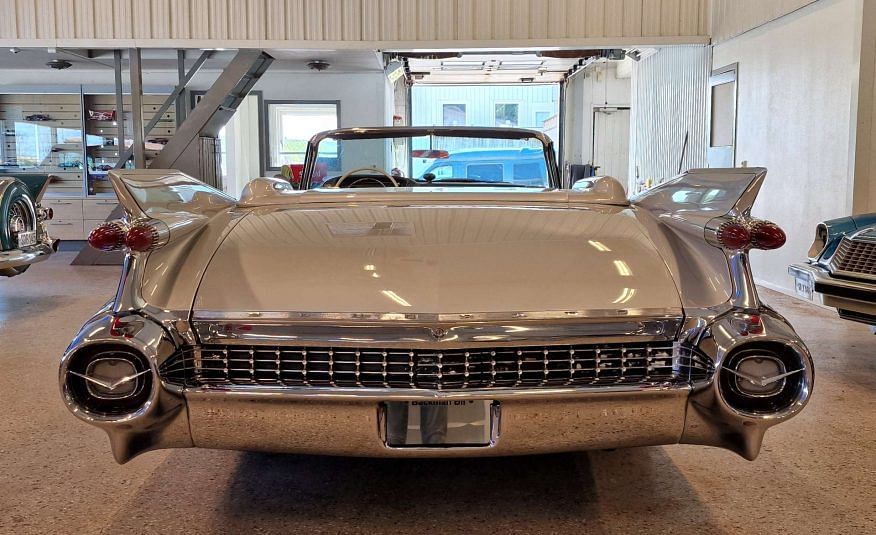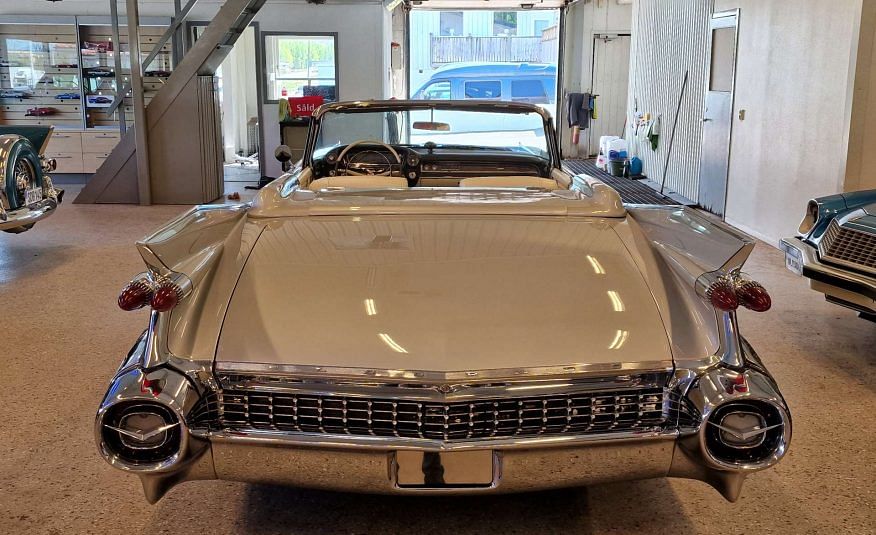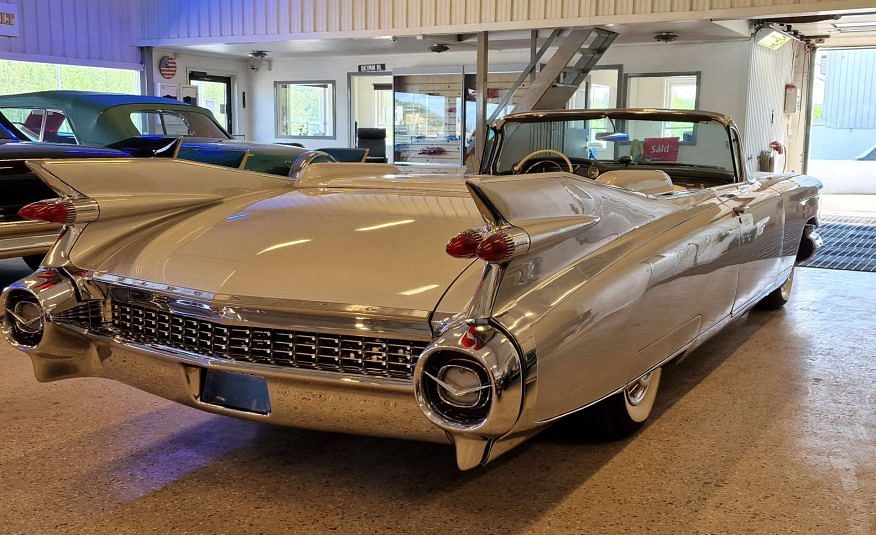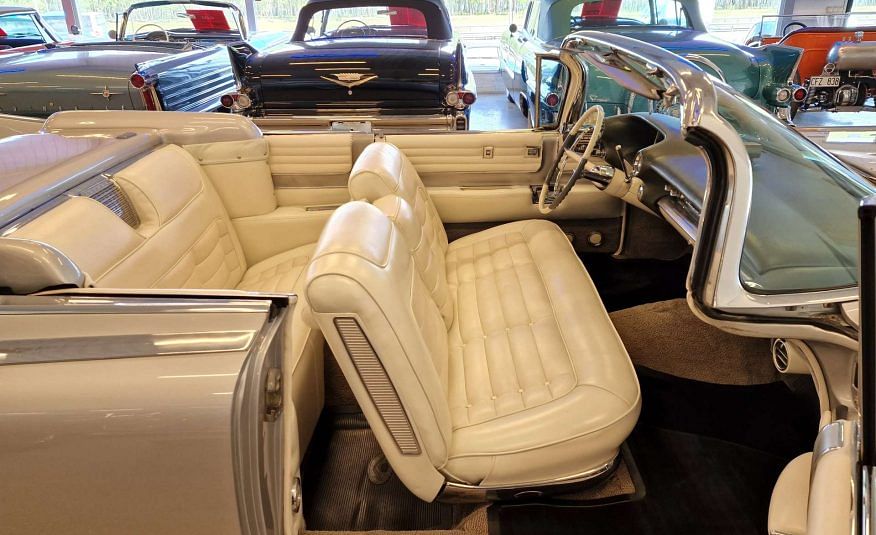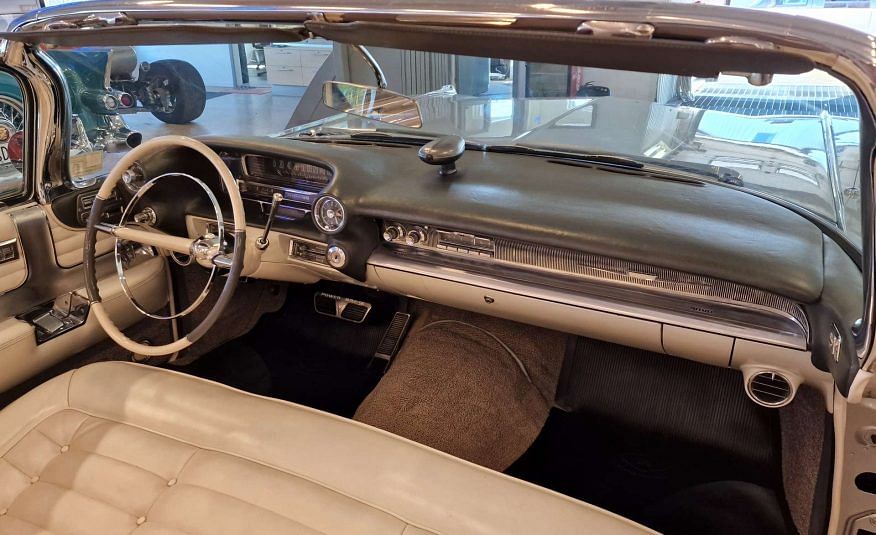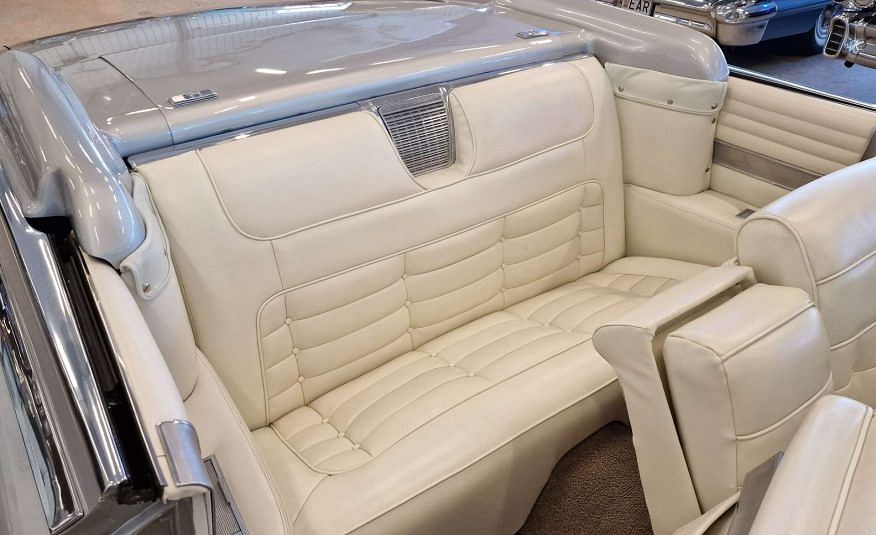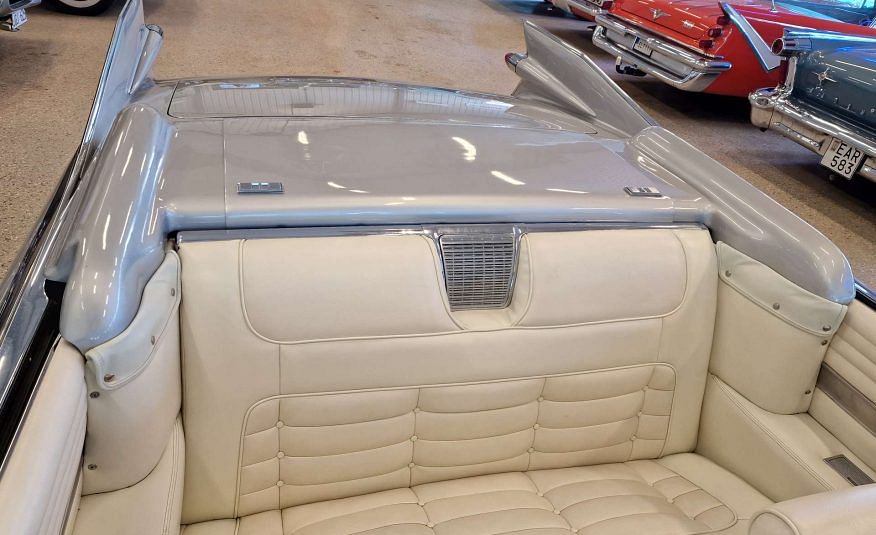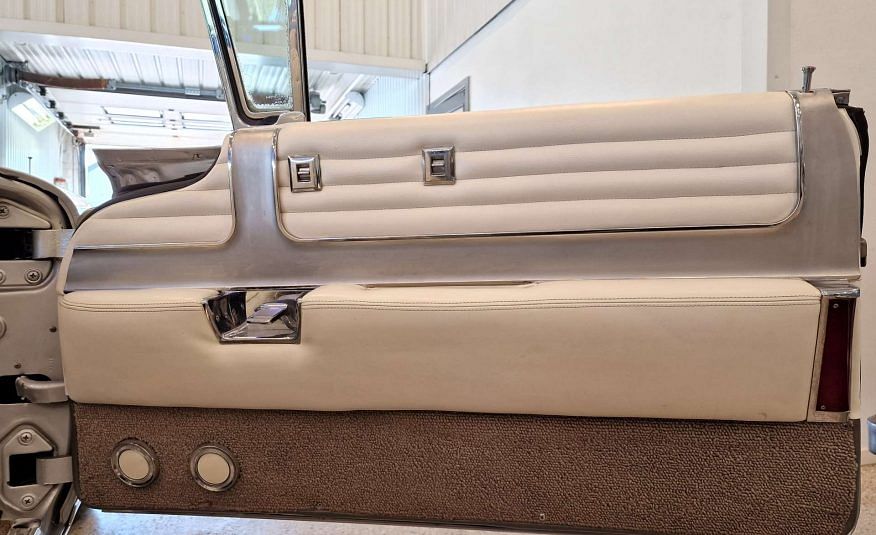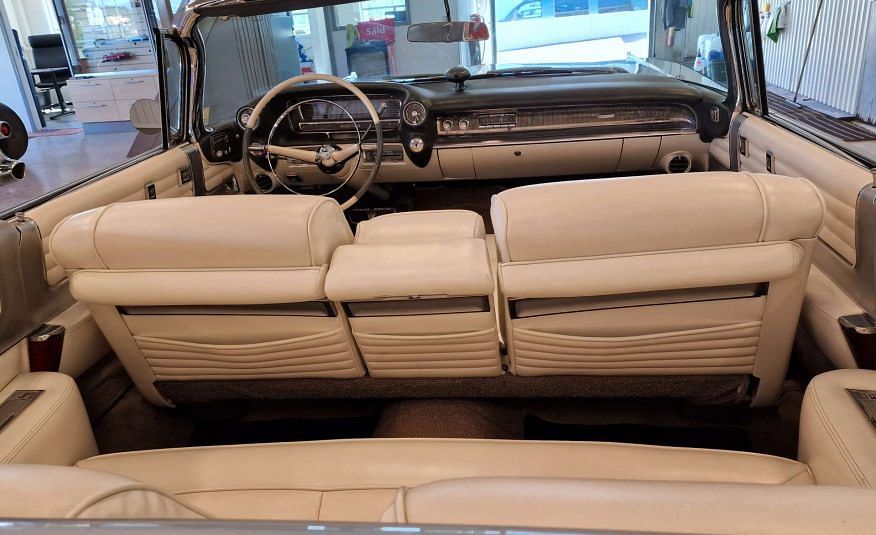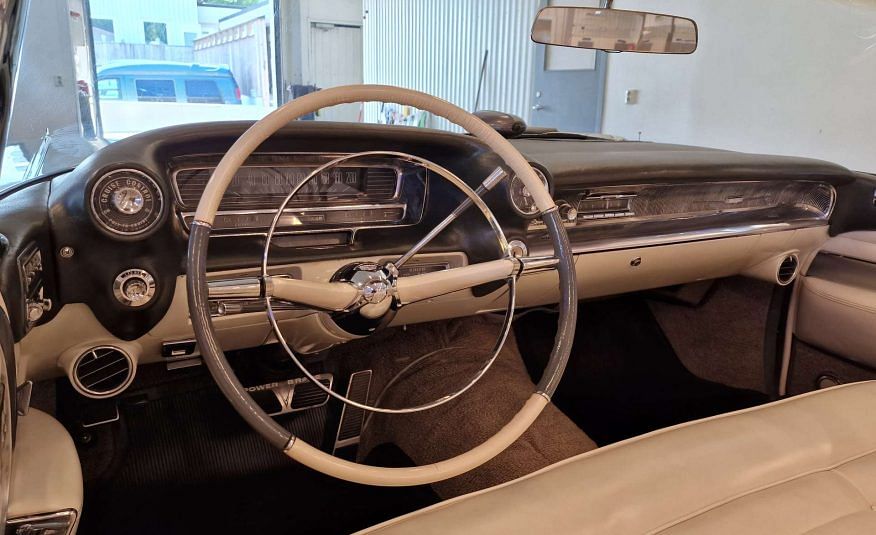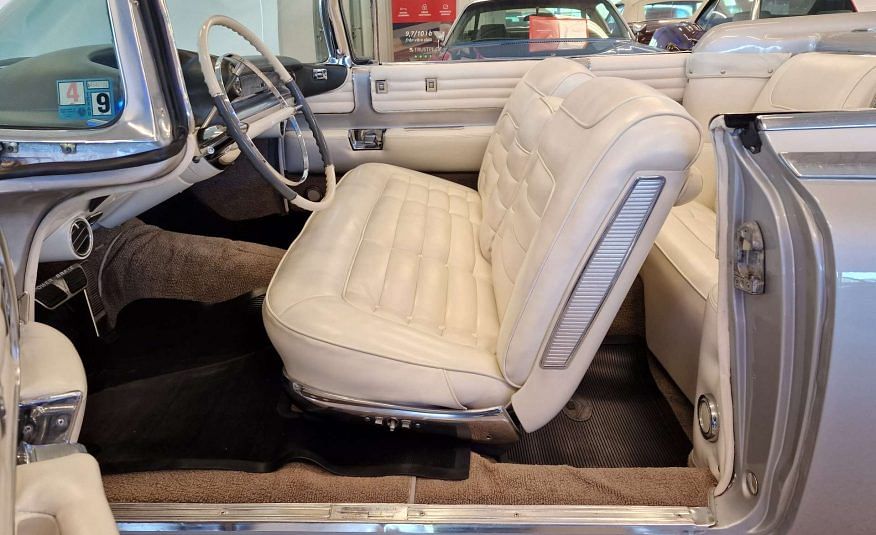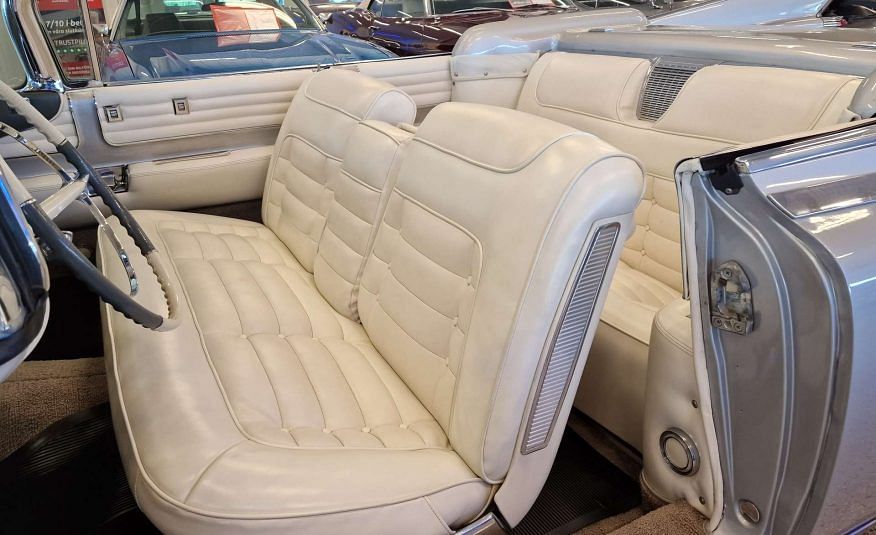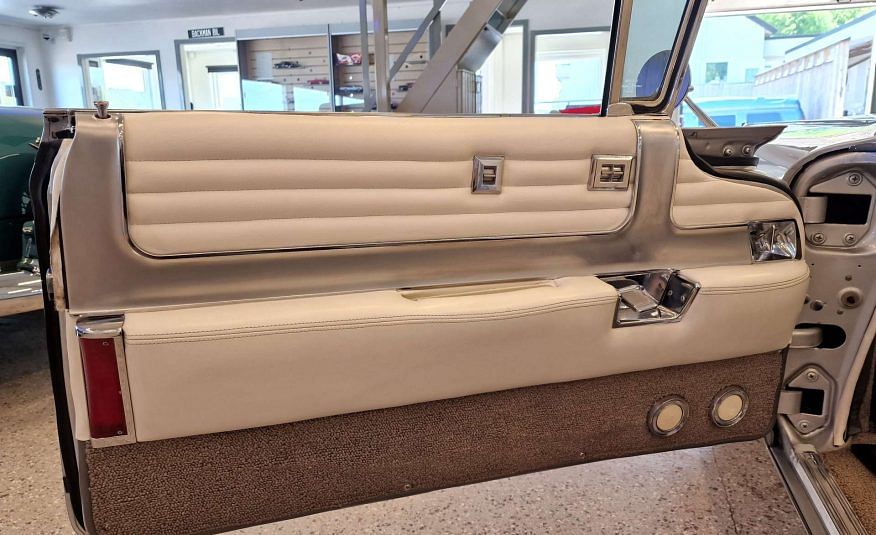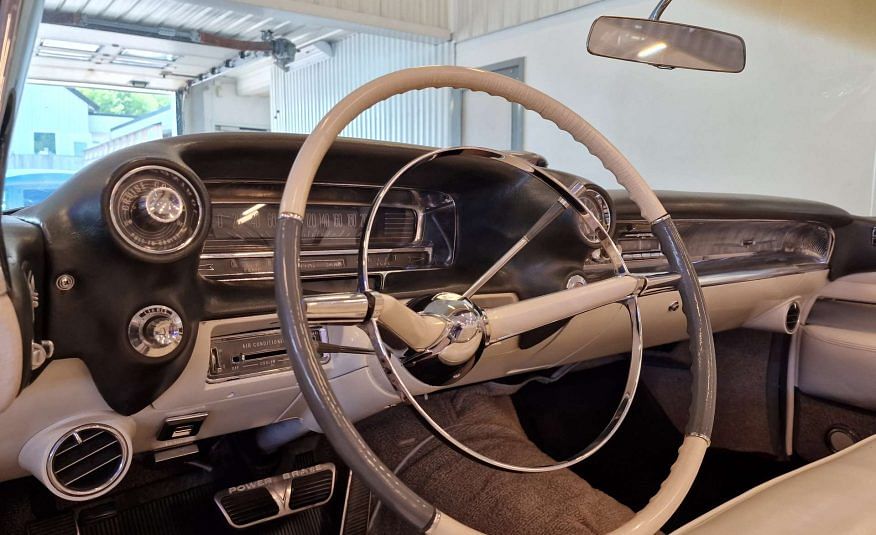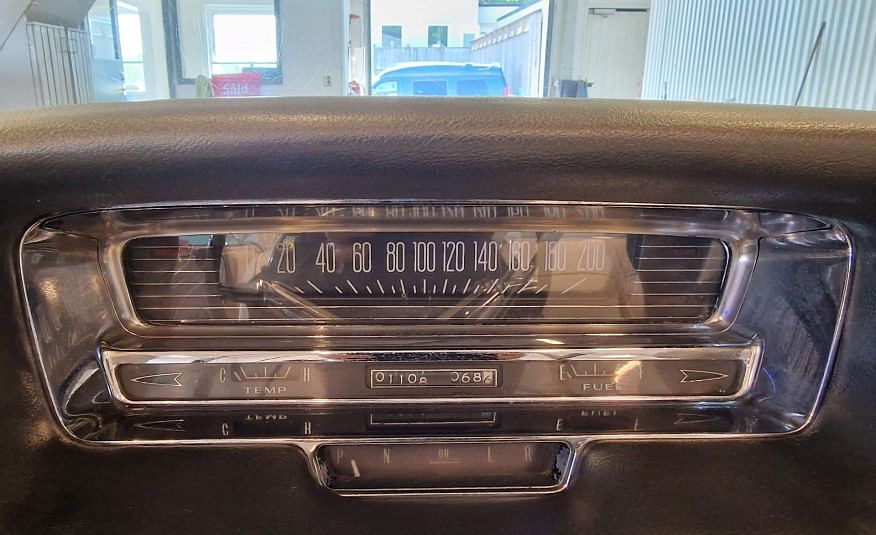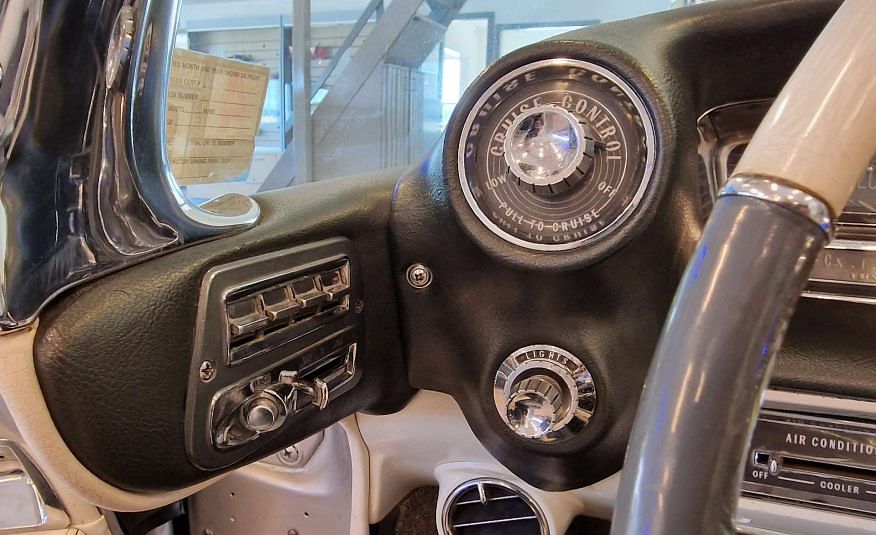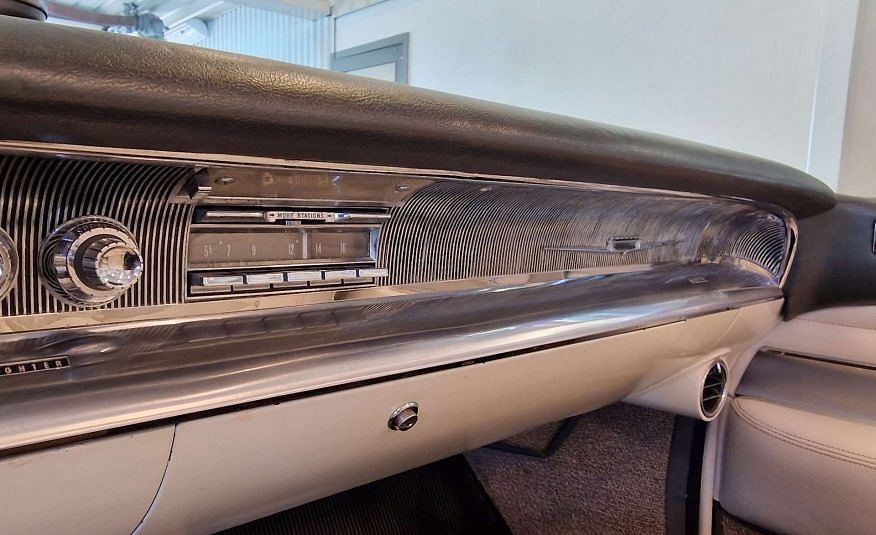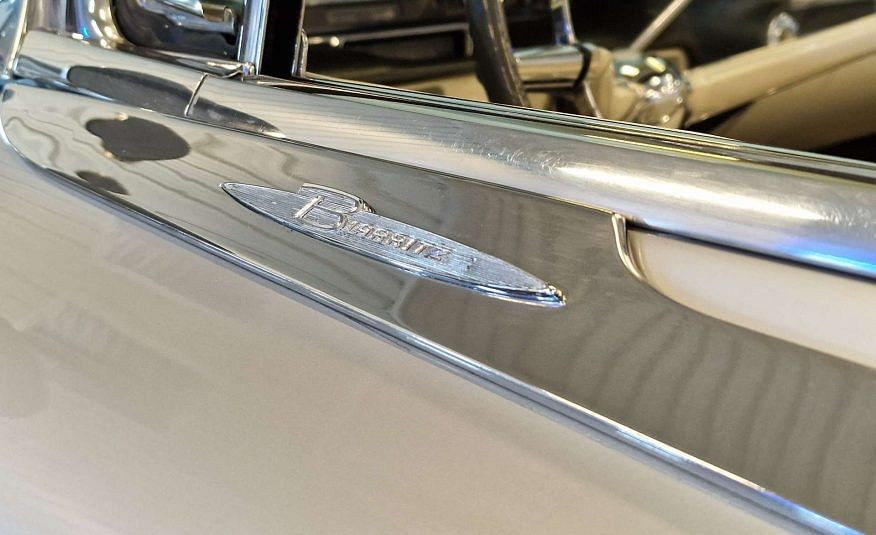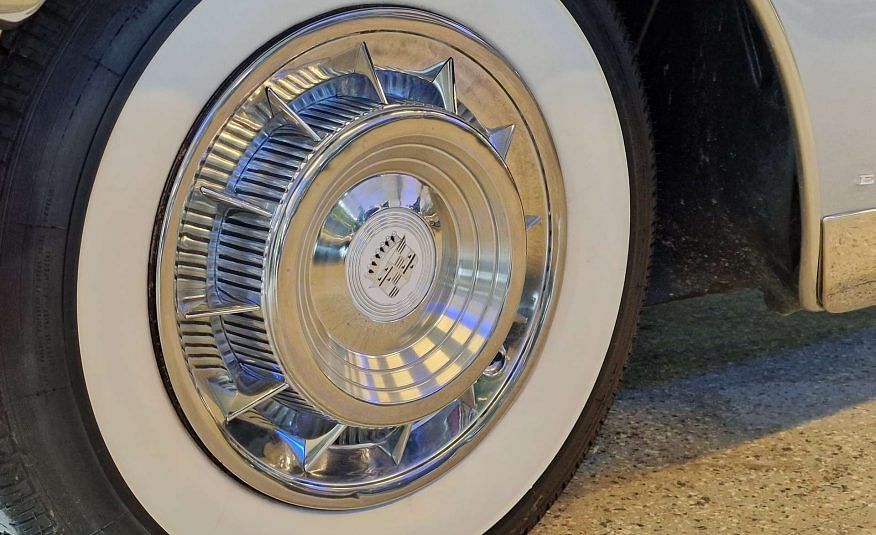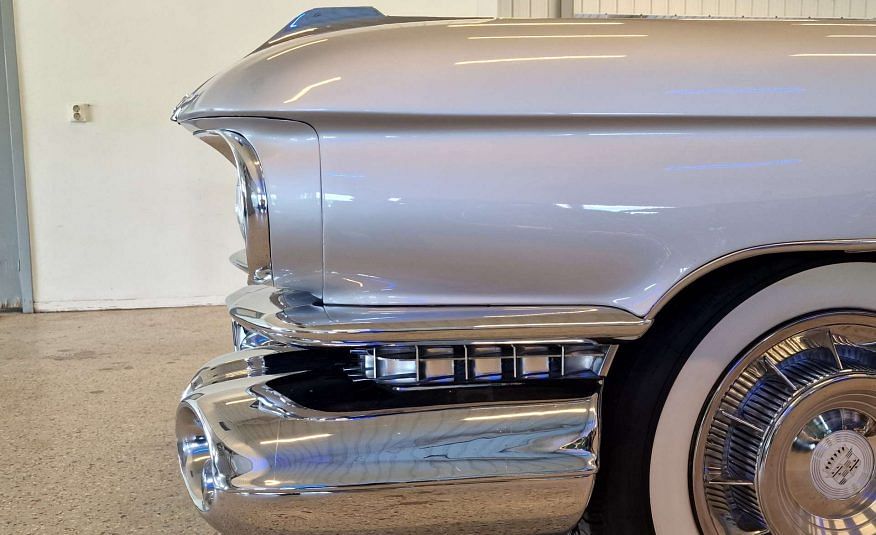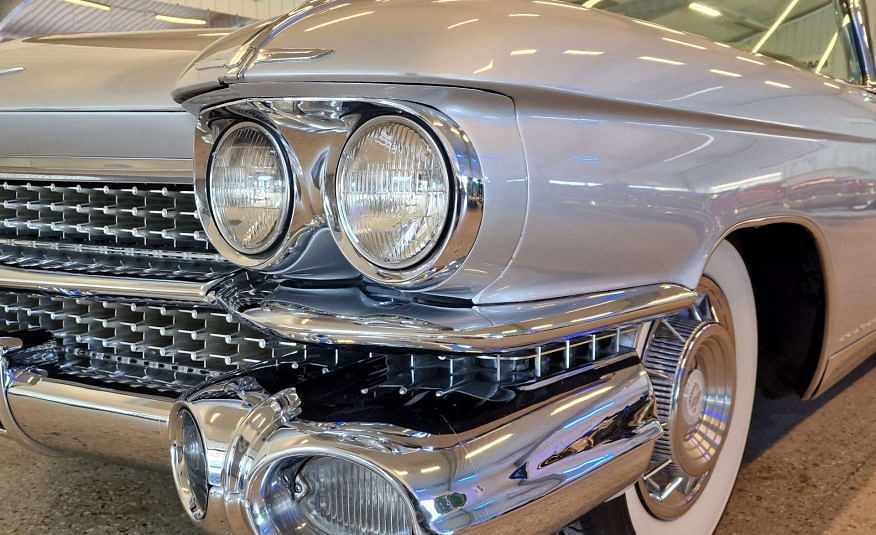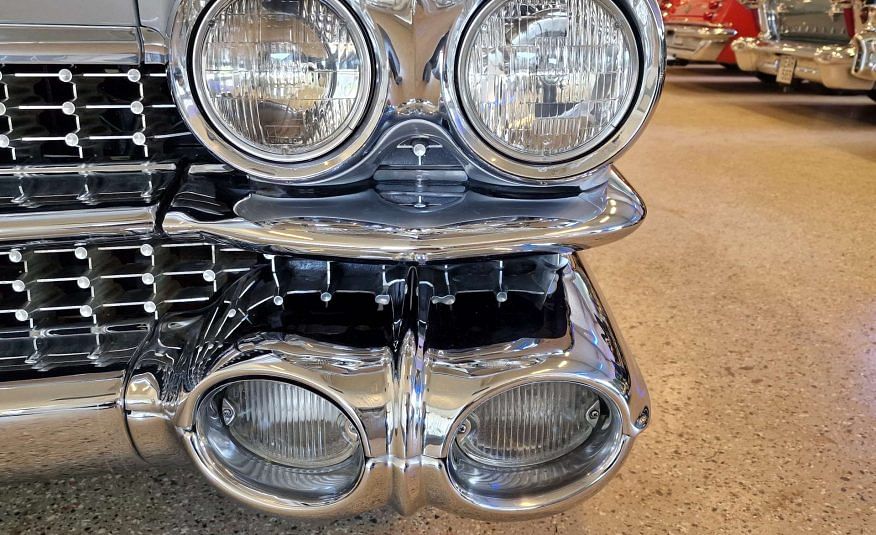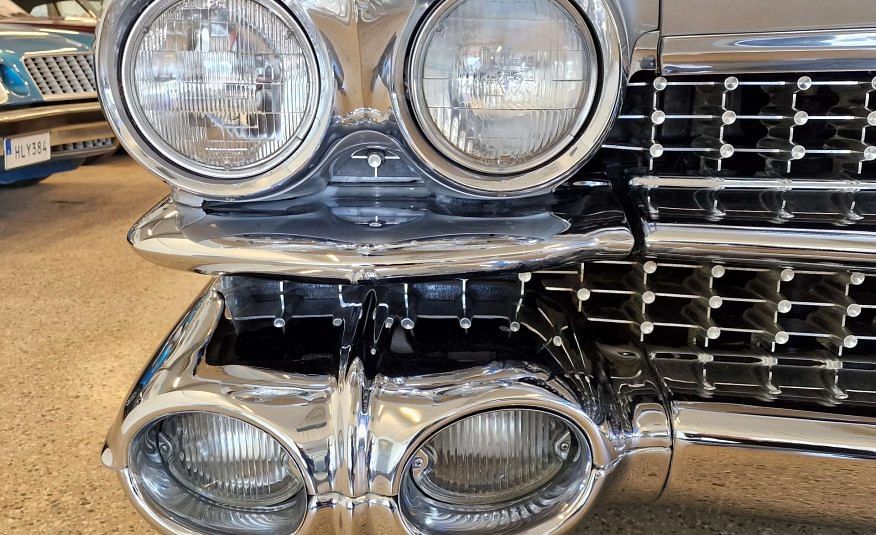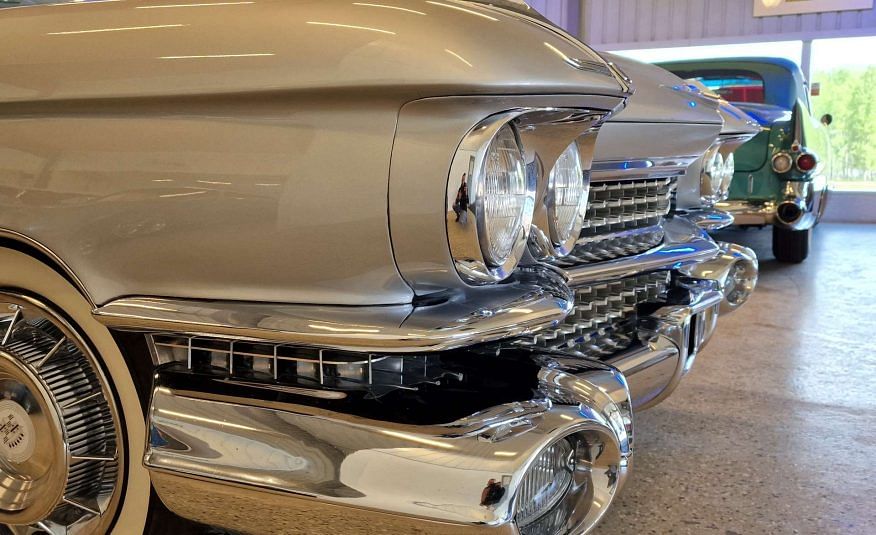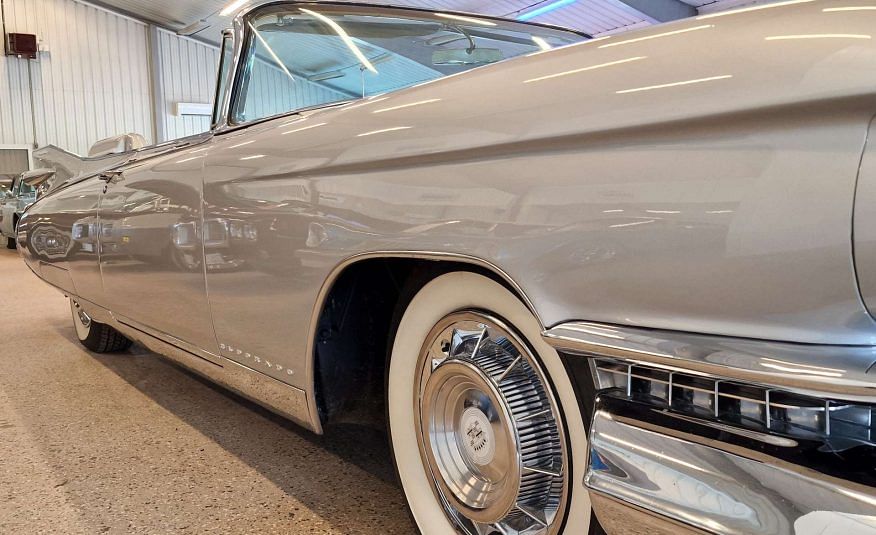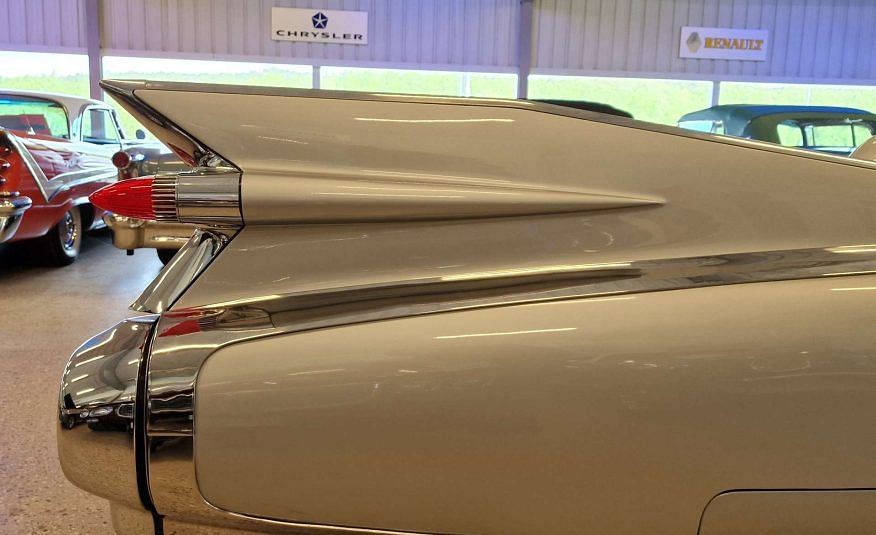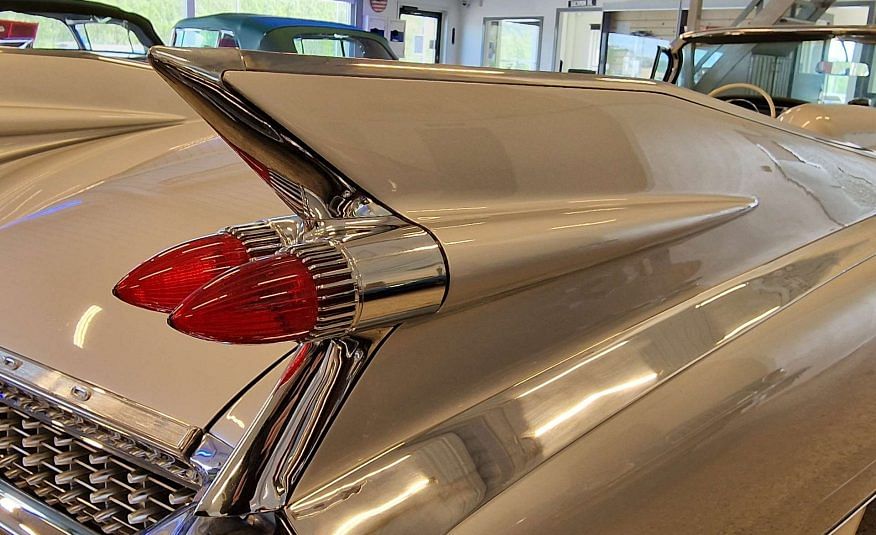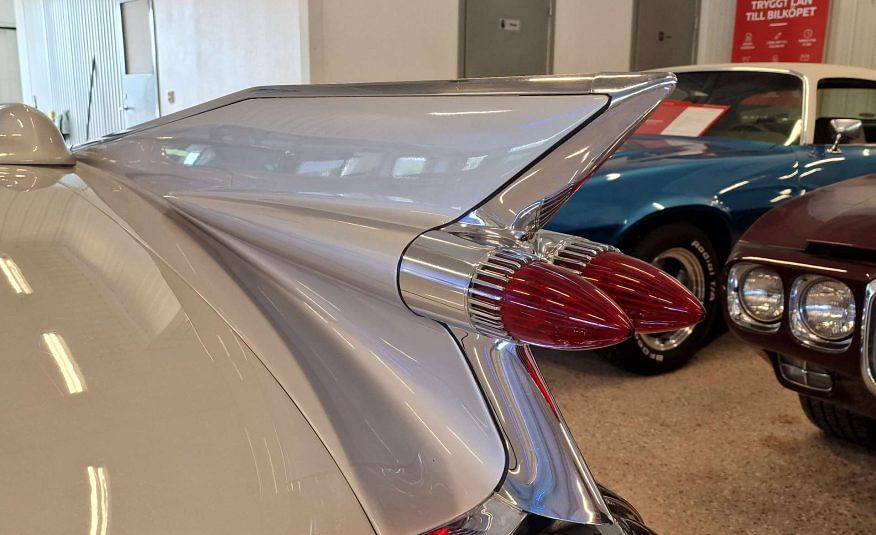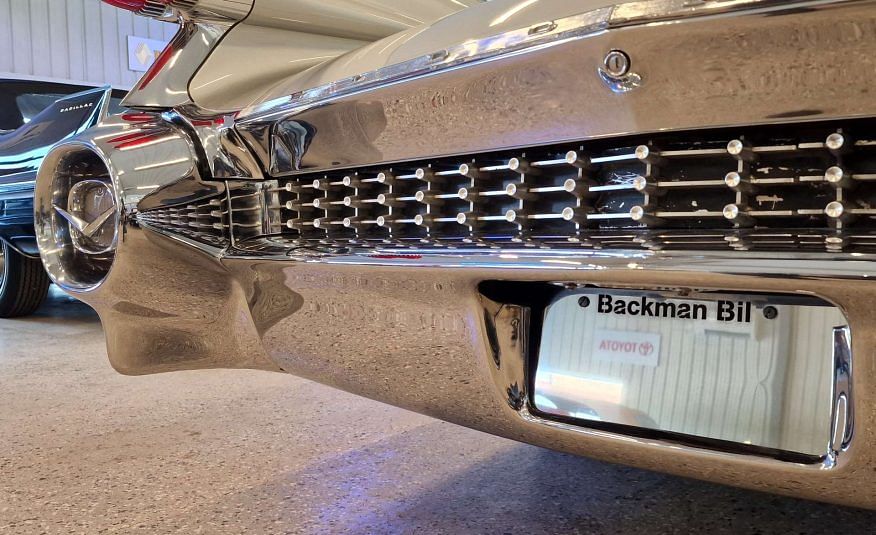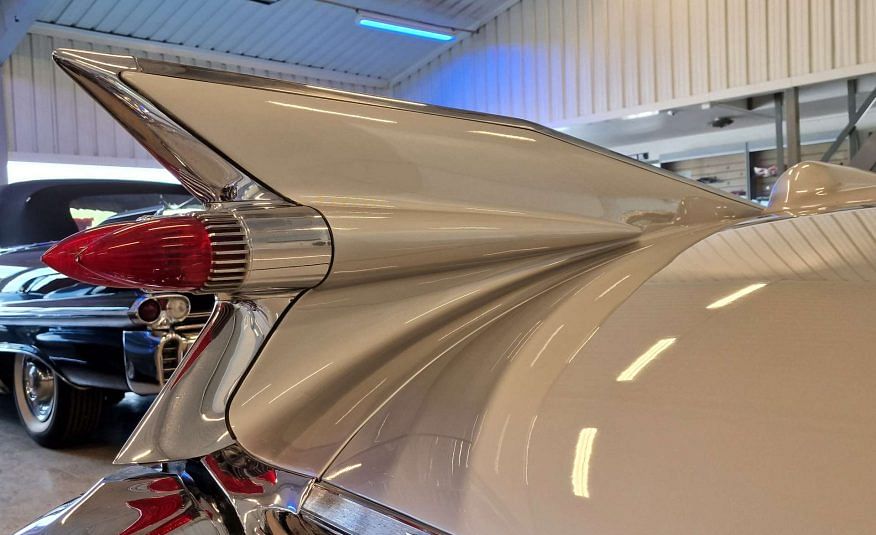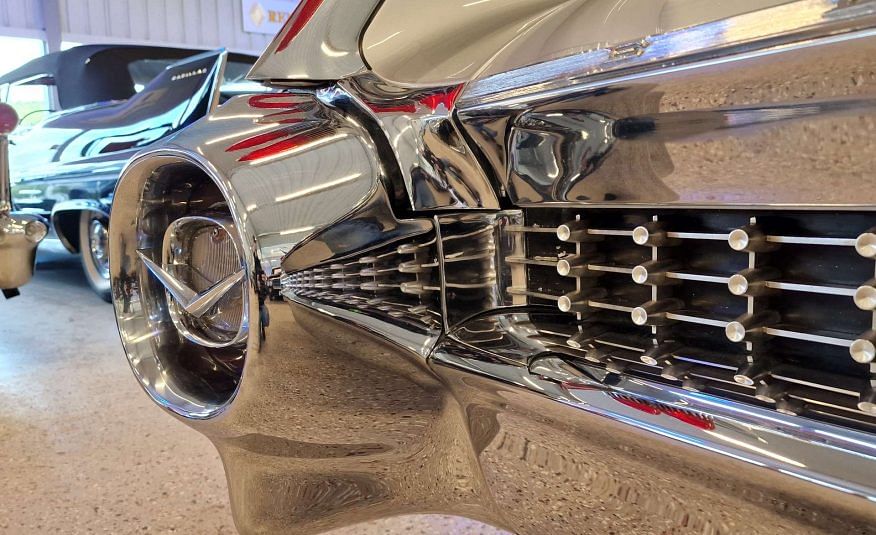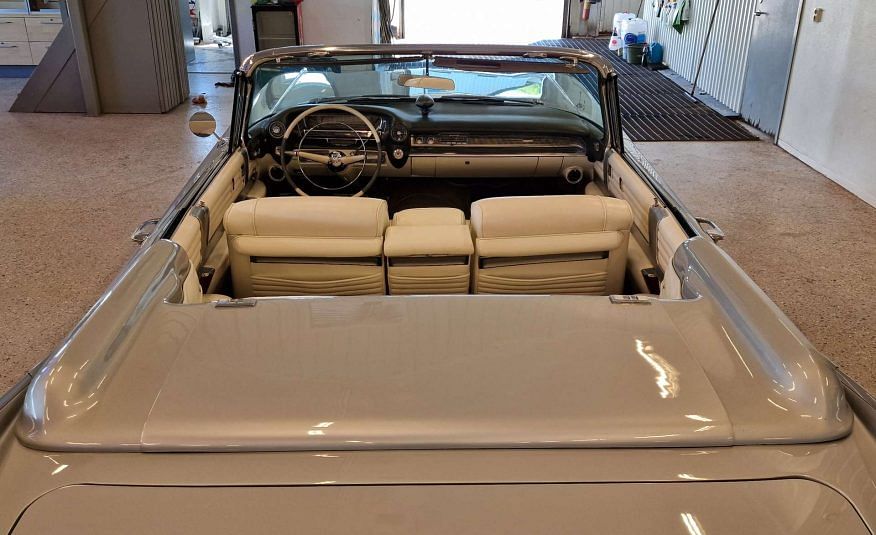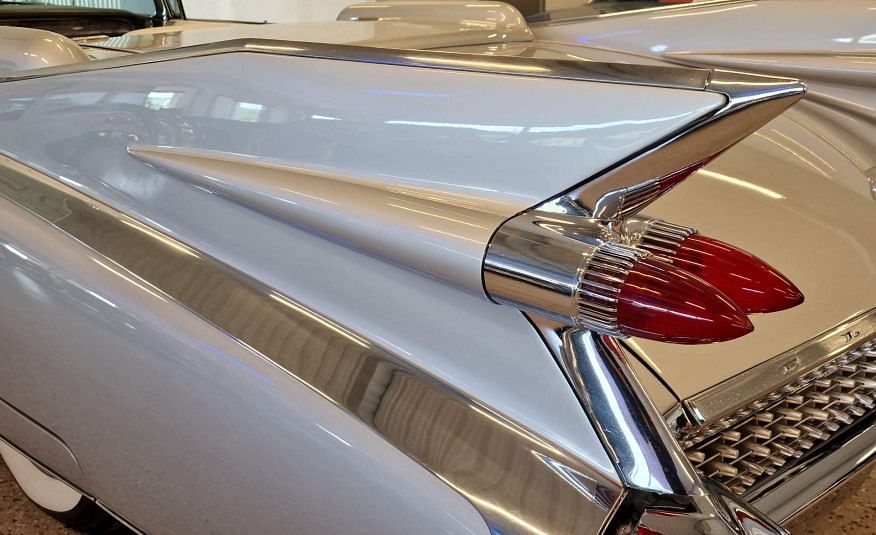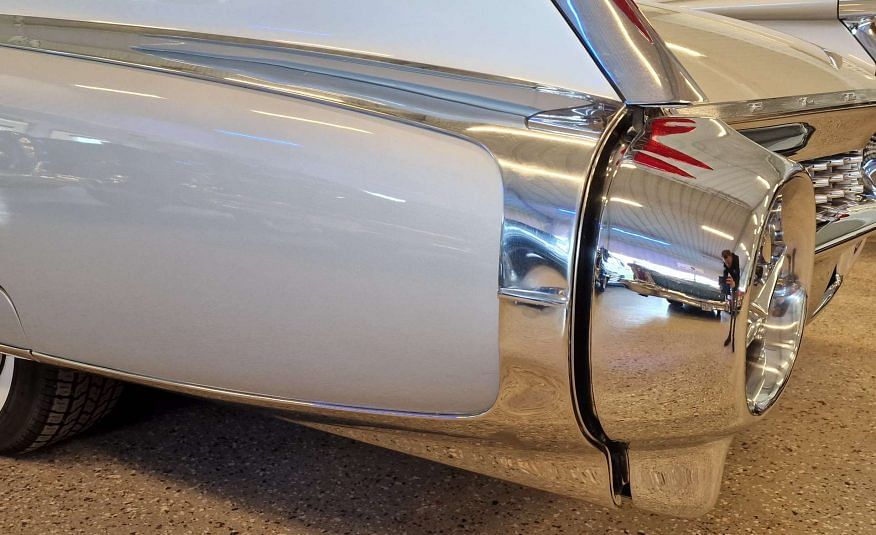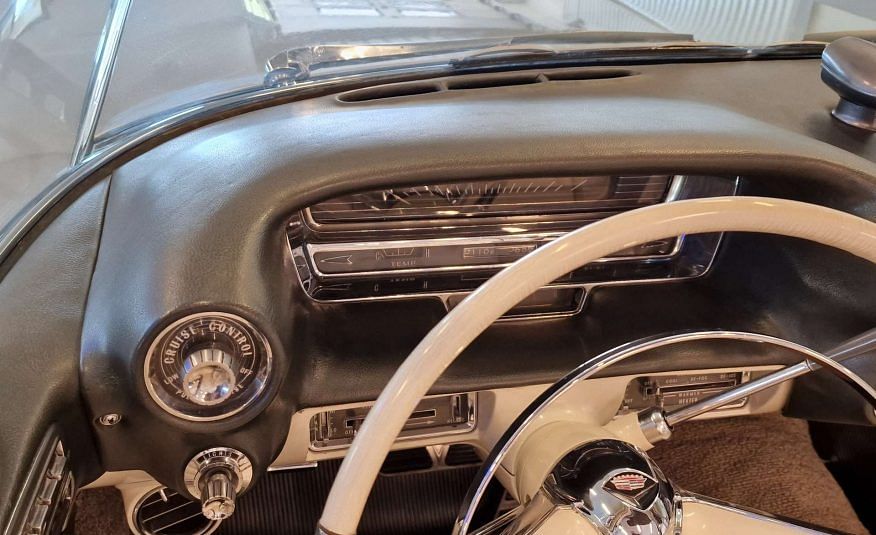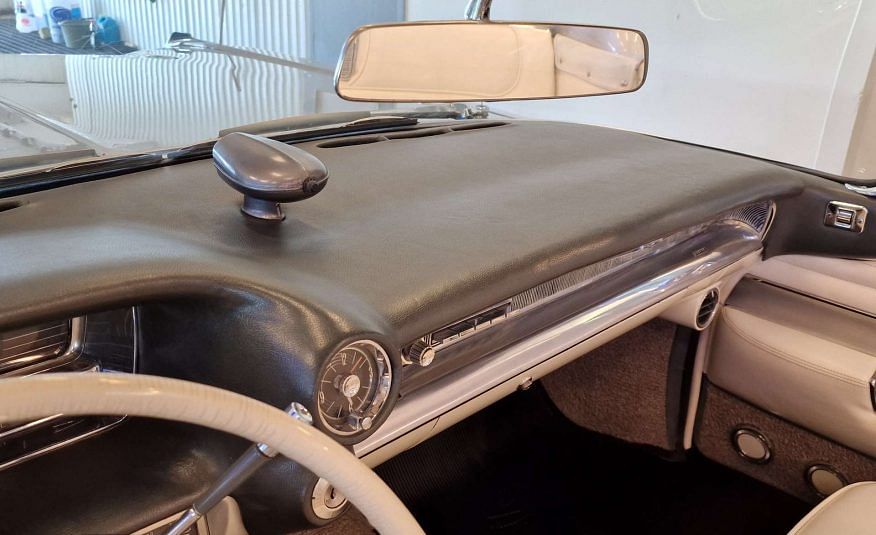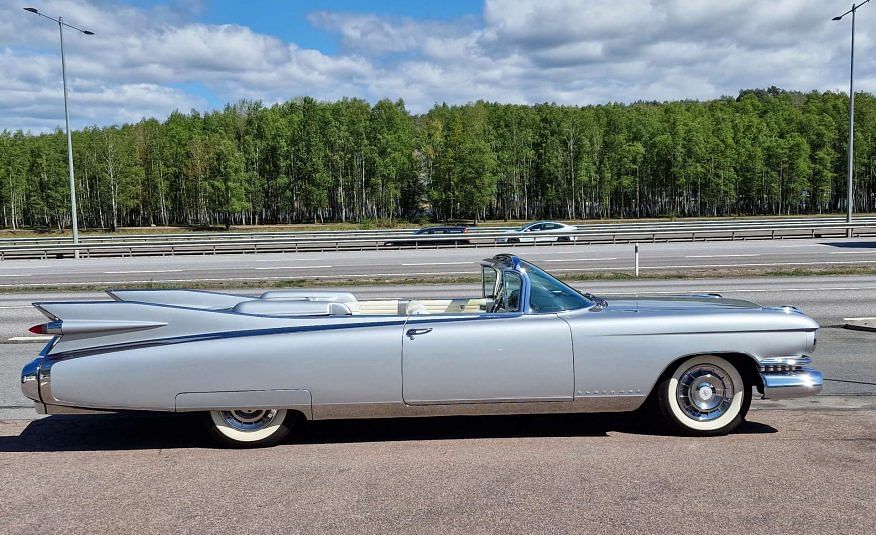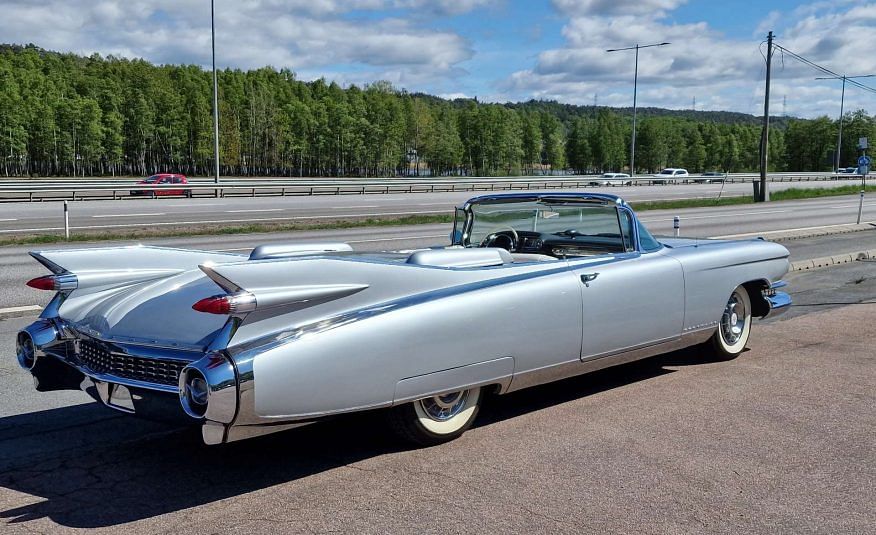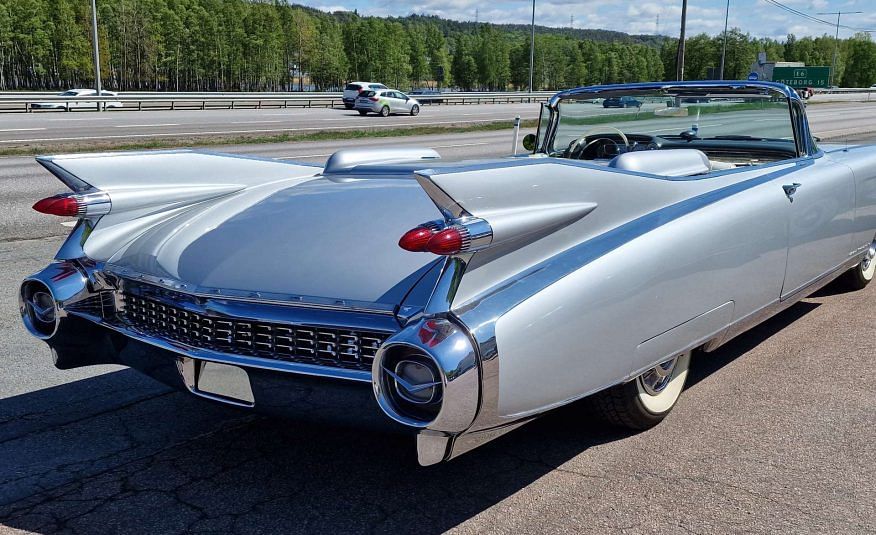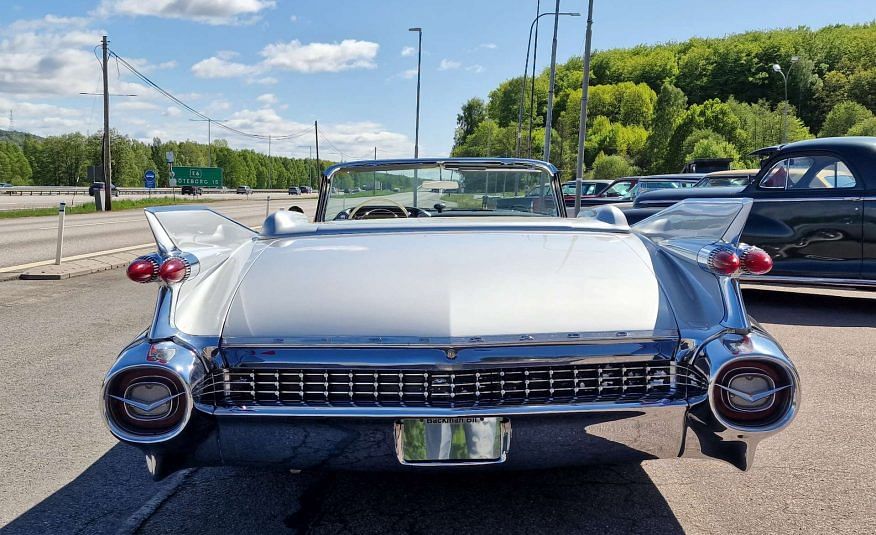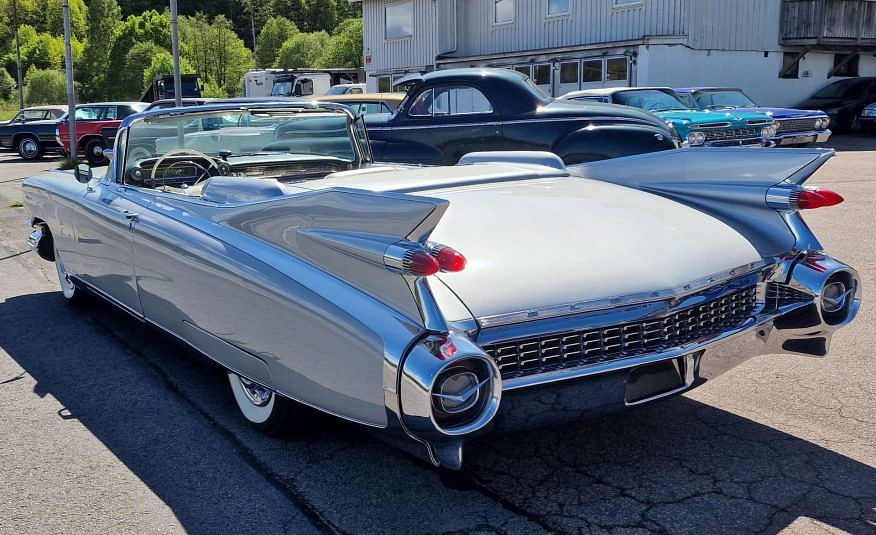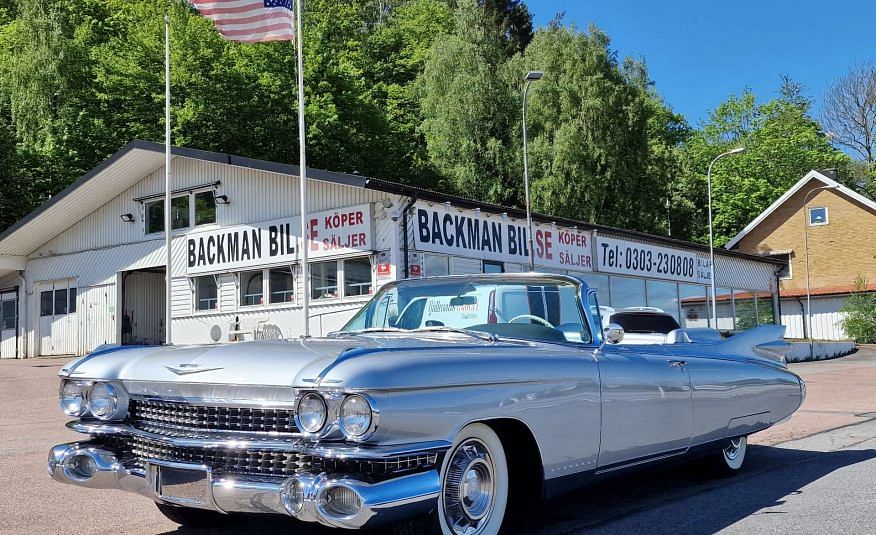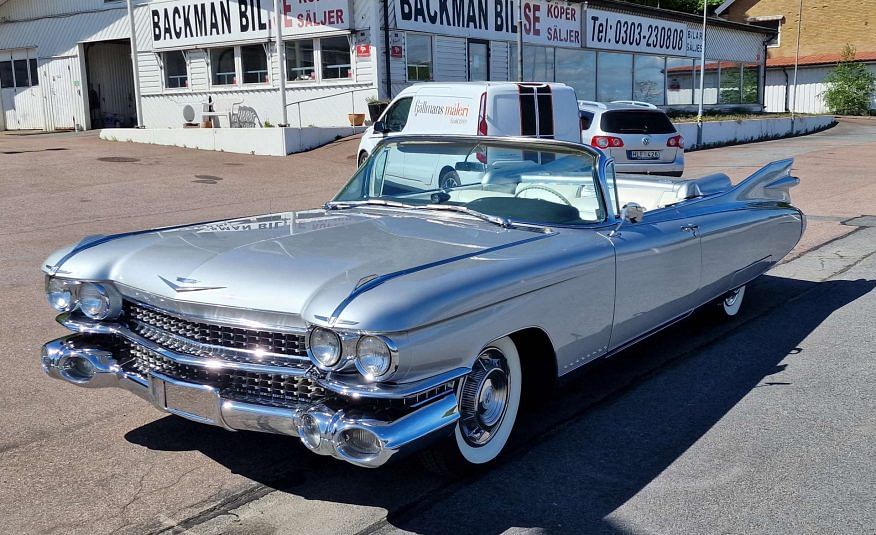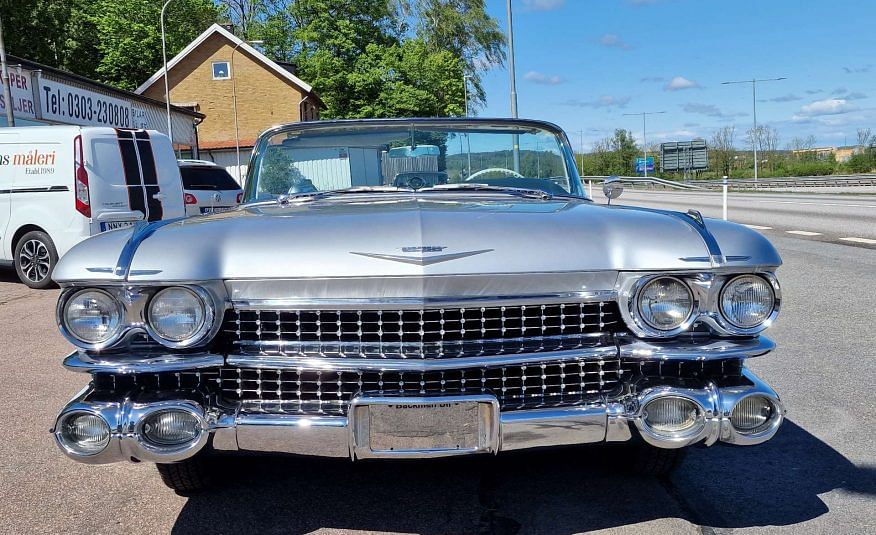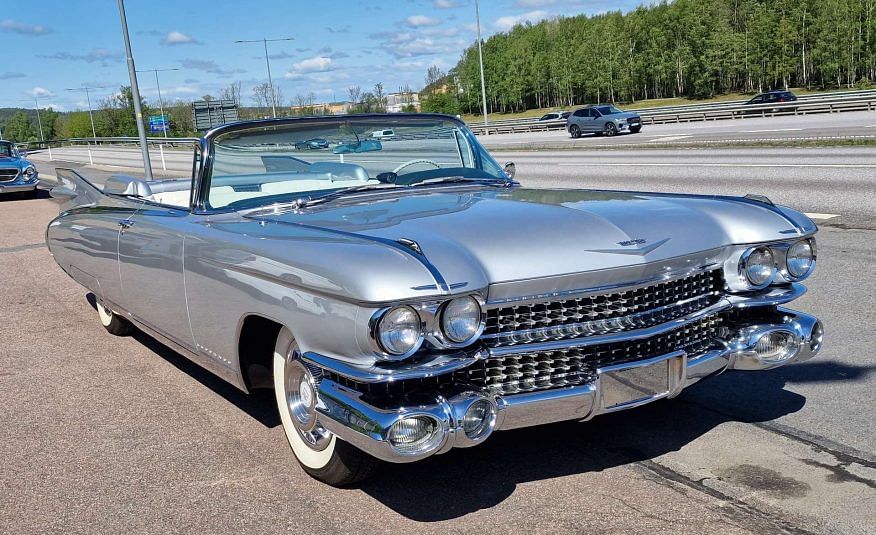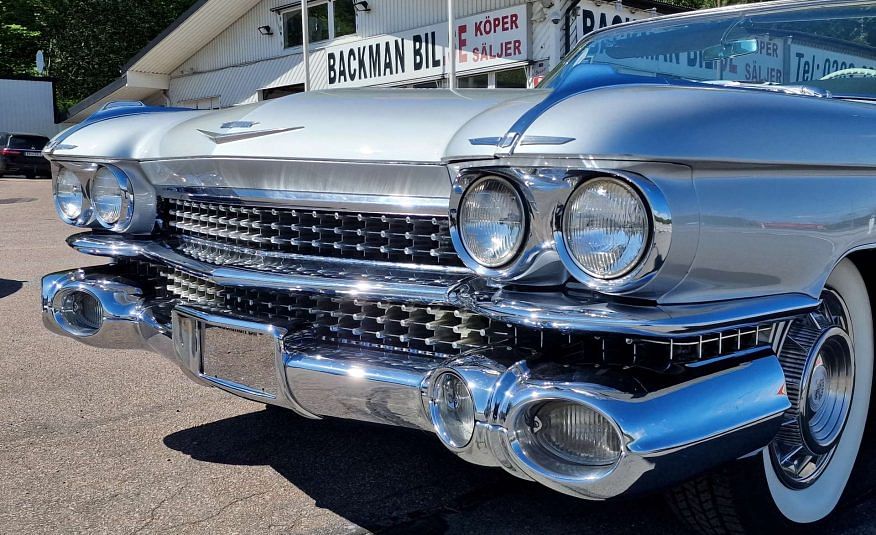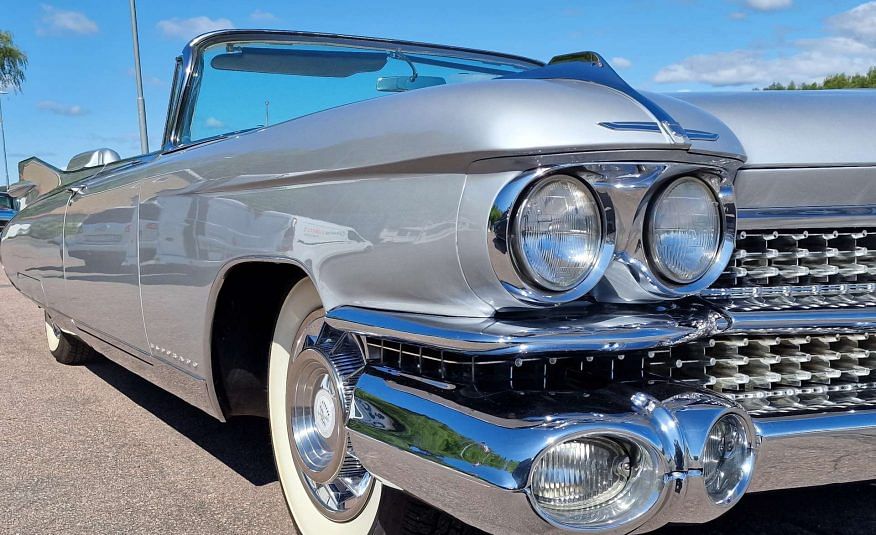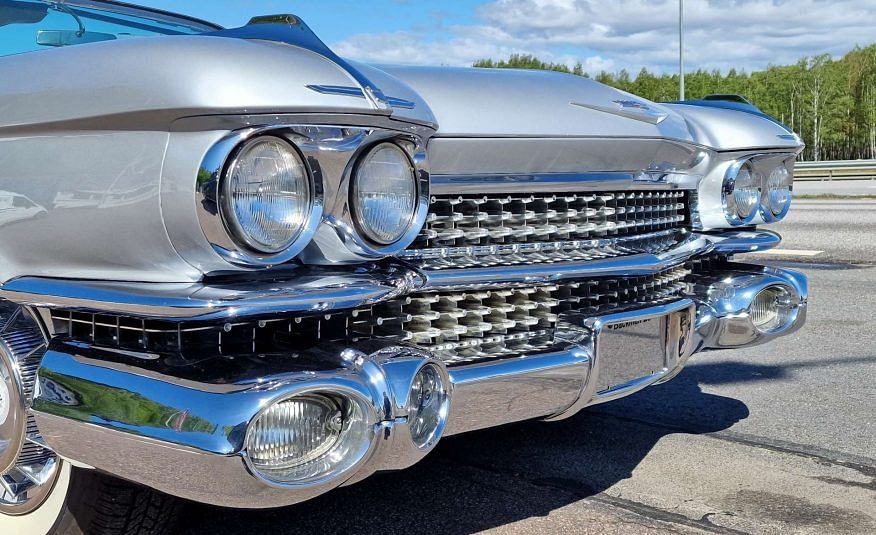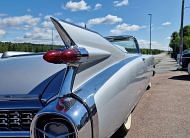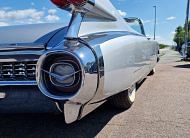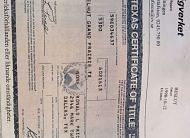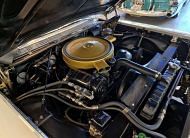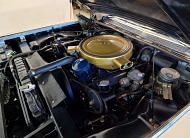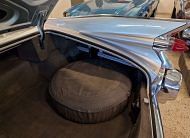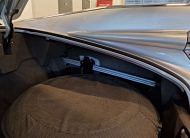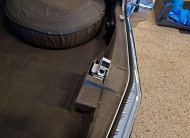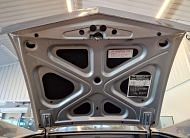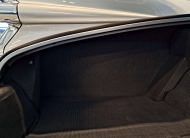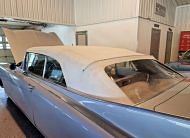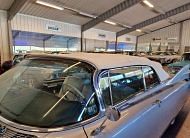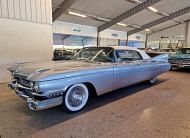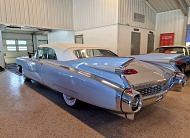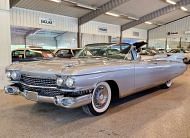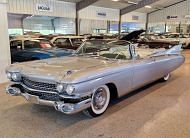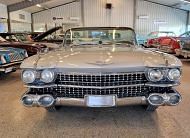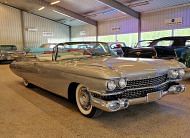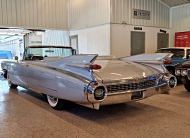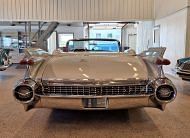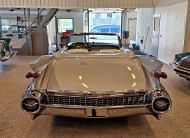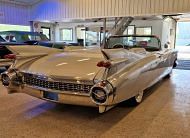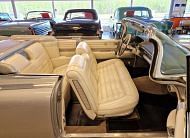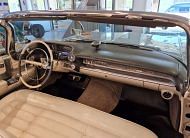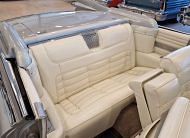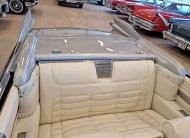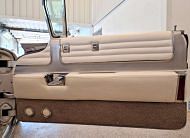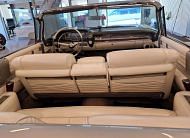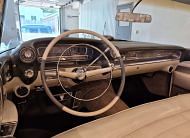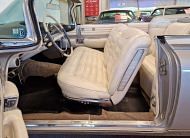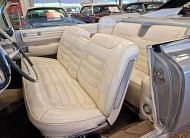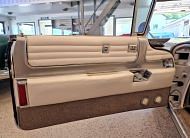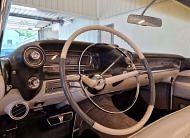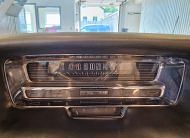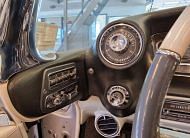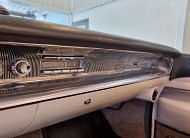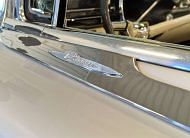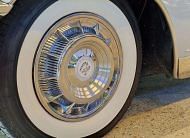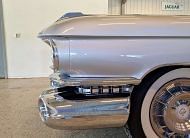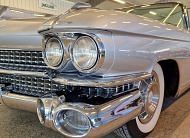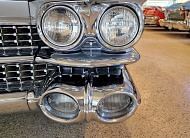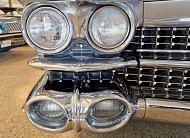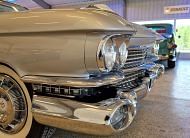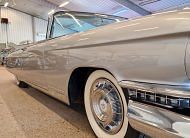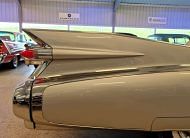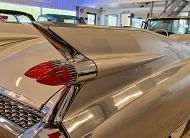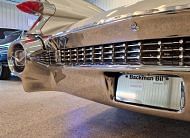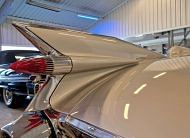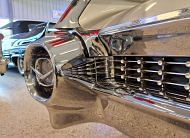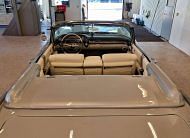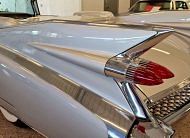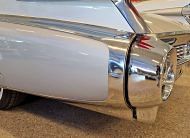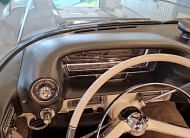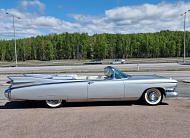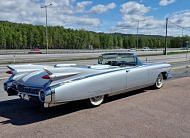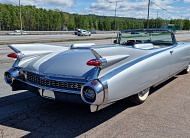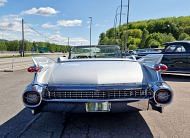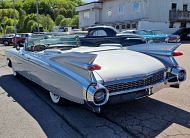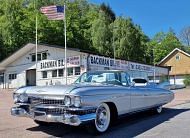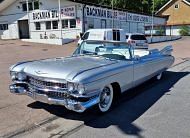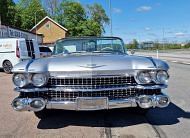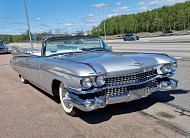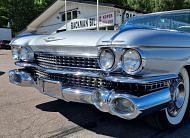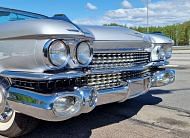 Här har vi en riktigt go Cadillac Eldorado Biarritz med fin historik.
Den har vart i Sverige sedan 1992.
Lacken heter Argent Silver Metallic. Vit inredning med grå matta.
Vit elstyrd cabriolet.
Org instrumentbräda i fint skick.
Motor och växellåda totalrenoverade.
Mycket välutrustad med bland annat Elstyrd Baklucka. Elhissar runt om. Elstyrda ventilationsrutor. AC. Farthållare. Elstyrd soffa. Automatisk avbländare. Knappen för airride / luftfjädring sitter fortfarande kvar men nu är det vanliga fjädrar på den. Hardboot. Sixpack. Fullutrustad från fabrik.
*********************************************
Here we have a georgious Cadillac Eldorado Biarritz 1959 with good history.
This rare classic has been in Sweden since 1992.
The paint is Argent Silver Metallic. White interior with grey carpet.
White electric convertible top.
Original dashboard in nice condition.
Engine and gearbox renovated.
Extremely well equipped with Power trunk. Power windows. Power ventilation windows. Aircondition. Cruisecontrol. Power sofa. Automatic dimming. Switch for airride / airsuspension is still there but now the car has regular springs. Hardboot. Sixpack. Fully equipped from factory.
If you have any questions or want more pictures just call us or send us an email.
Detaljbilder på bilen kommer på vår hemsida www.backmanbil.se och för mer information ringer ni till oss!
Besiktningsbefriad.
Vi erbjuder självklart finansiering på denna bil om man vill ha det. Totalt 68 bilder på denna pärla kommer på vår hemsida. Available for Export.
----------------------------------------------------------------------------------------------------
Vi får dagligen frågan om vi kan hjälpa till att sälja en kunds bil. Vad gäller äldre jänkebilar i alla dess prisklasser och slag så erbjuder vi nu förmedling av dessa och andra entusiast / veteran och USA fordon.
Vi har många besökare i vår hall som har ett kanon läge vid E6 i Kungälv. Vi har stor förfrågan på bilar så passa på att sälja via oss. Många kunder vill ha hjälp med finansieringslösningar vilket vi erbjuder. Vi hjälper er att sälja er pärla så ni slipper krånglet och all tid det tar. Slipp prisdiskussioner, sena samtal och inbytes frågor.
Allt ni behöver göra är att kontakta oss, vi sköter resten tills ni har pengarna på kontot.
Ring oss för mer information!
Varmt välkomna till oss på BackmanBil i Kungälv
Call us
For more information or photos. Welcome to us at Backman Bil AB in Kungälv Backmanbil
Do you have a question?
Contact us if you have questions or do not find the car you are looking for.