With us at Backman Bil AB you will find a large selection of beautiful & unique cars. Everything from charming 30s speakers to cheerful 70s speakers, mainly from the USA, but also from Sweden and the rest of Europe!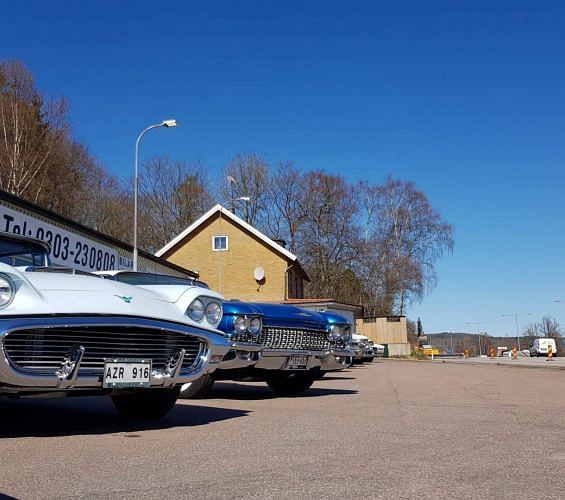 With us you will find a large selection of used cars, everything from the small city car, the family car, the sports car or why not an old treat from the wonderful 1950s, 1960s or 1970s. We took over the Backman Car in 2011 and have since worked with both newer used cars and the old good classic USA cars. American cars are a big personal interest for us, so it's extra fun that we are getting bigger and bigger in that particular industry. We like to go on as many cruises and car meetings as we can. Go fellowship and great atmosphere! What we have specialized in over the years is finding the cars that are in really good condition. A 60-70 year old car of course has its beauty spots, but it is unbelievable in what fine condition they can be in. We will go more and more for a complete solution where we will be able to help with most things for your Yankee car. More on this coming soon.
What we offer
Our motto is to provide quality vehicles with the best before and after sales customer service.
Do you want to know more about us?
Play our commercial now!
Can't find what you're looking for?